Daniel Ferriz Azorin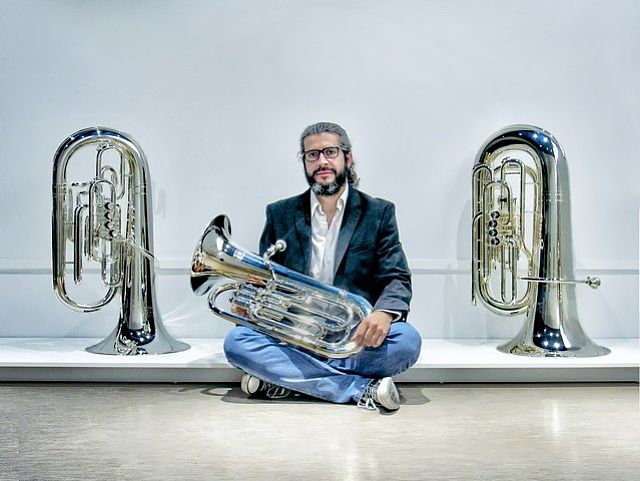 Is born in Yecla in 1975. He starts studying when he was 10 years old in "Escuela de la Asociación de Amigos de la música de Yecla", and he continues in "Conservatorio Superior de Música de Murcia" where he obtained the Honour Prize at the end of his degree in the speciality of tuba.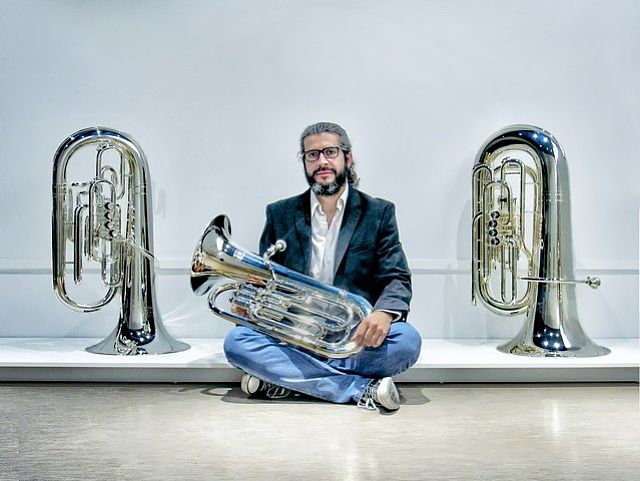 He extends his studies in Perpignan's Conservatory (France) with Mel Culbertson, as well as numerously courses of perfectioning with prestigious teachers such as Roger Bobo, Jens Björn, Miguel Vallés, Vicente López y Gene Pokorny among others. He also improves his studies in "Academia Internacional de Metales "Ciutat de Vila-Real"" and, later on, in the itinerant academy "Los viajes de Tubiller".
Between 1997–2001 he belonged to "Orquesta de Jóvenes de la Región de Murcia" and he also collaborated with "Orquesta de Jóvenes de Bruselas", "Orquesta de Cámara de Elche", "Orquesta Ciudad de León", "Orquesta Sinfónica del Principado de Asturias" and "Banda Municipal de Bilbao". He played the premiere Works of composers Rafael Liñán and Ramón Ramos with the tuba ensemble TubabuT, and as soloist Overhauled Music and Ginés Carrión's Chucho's Tuba.
He has been teaching in Music Schools in Torrepacheco (Murcia), Montealegre del Castillo (Albacete), El Tiemblo (Ávila) and Professional Conservatories in Palencia, Ávila, Jumilla y Lorca, taking part in many courses and Masterclasses. He co-directed during five years the "Festival de Tuba y Bombardino "Jumilla Low Brass"" and he was the Principal/Professor of "Escuela de tuba "Ciudad de Yecla"" (2004-2014).

Nowadays, he teaches Euphonium/Tuba and Chamber Music in "Escuela y Conservatorio de Molina de Segura (Murcia)", and Euphonium.
Daniel plays and Adams E2 Euphonium, C-Tuba, F-Tuba.