We accept trade-ins!
Your musical instrument is worth money! At Adams we like to buy used instruments. That is why it is possible to exchange your old instrument with a new purchase.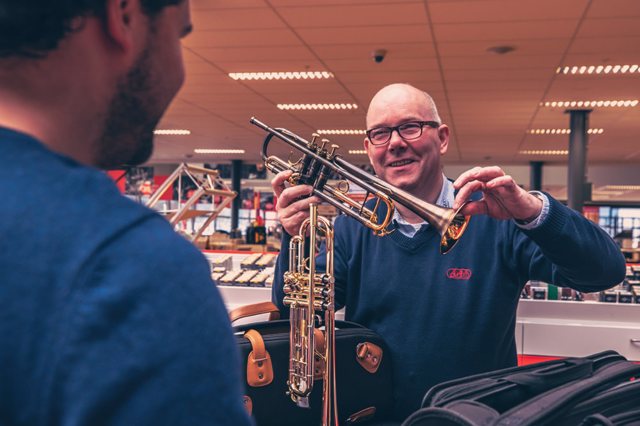 Purchase used musical instruments
In addition to trading in, we also buy in your old instrument. These used instruments are taken care of by our repair experts and sold to a new owner. Not only to novice musicians but also occasionally to professionals. They are just as happy with your old instrument as you were when you bought it for the first time.
Do you have 2nd hand instruments that you want to sell? Then visit our store, take the old instrument with you and maybe we'll make a nice deal together!
What instruments do we trade in?
We are interested in all types of woodwind and brass instruments. Feel free to contact us to find out what we can do for each other via the application form below.