16th International Adams Flute Festival
Welcome to the website of the 16th International Adams Flute Festival.
For 3 days we immerse ourselves again in an international group of flautists, beginners, amateurs, students and professionals, to gain new experiences, to exchange ideas, to receive lessons, to play along, to test, to catch up, to listening, in short: to dive into a colorful world of like-minded people.
The Adams flute festival is therefore becoming more and more a meeting point, a meeting place, where everyone who has a relationship with the flute and related articles in any way meets and inspires each other.
On this site you will find the activities per day. Please come back to this site regularly as new events are added all the time.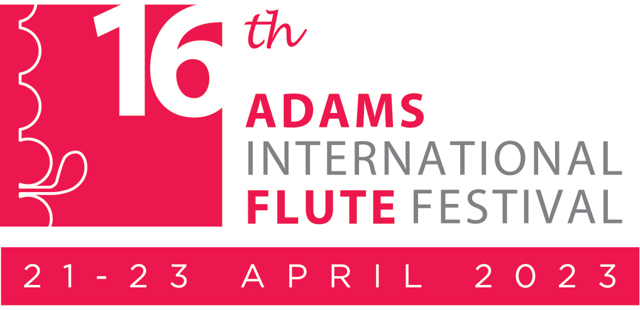 Master Class full?
We use a waiting list. If you want to be on this list, you must register as an auditor with the relevant teacher and write in the "comments" field that you would like to be on the waiting list. This list works on a "first come, first served" basis!
In the top menu, you will find several ways to navigate through the site.
The term "program" is a summary of the program per day. There you will find a "Schedule" button. If you click here you can see a schematic overview by day and time. You can click in this scheme to the program section for more information about this part and / or the teacher who takes care of this section.

The entire festival is free. However, if you actively participate in certain events, then a subscription for this event is required.
In that case there is a link to that specific program area. When you click on it you get to the registration form there. Here you enter the desired activity, and can, if required, also pay online. You then immediately receive a receipt and a registration confirmation. This confirmation you bring to the festival and show it to the festival secretariat. There you get a badge with your name and the events for which you are registered.

Have fun on this page, and we hope to welcome you during one of the three festival days!