Fernando Deddos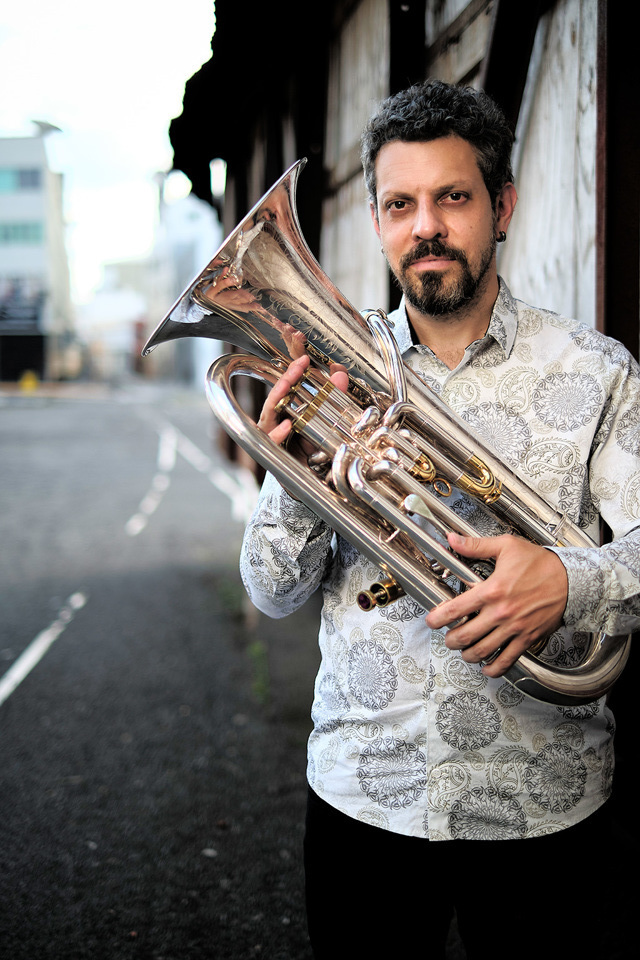 Fernando Deddos acts globally as a composer, performer and educator. Currently, he is an associate professor at the Federal University of Rio Grande do Norte (UFRN – Brazil).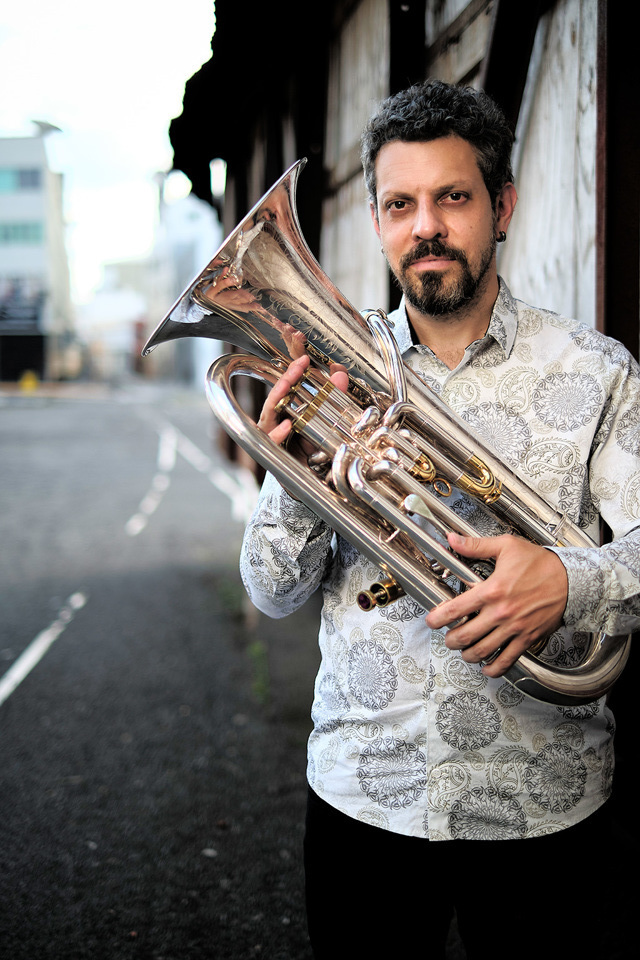 Besides his participation in interdisciplinary, chamber music and Brazilian popular music projects, Deddos recorded the very first euphonium album in Brazil (EuFonium Brasileiro (2009), which received the International Tuba & Euphonium Association's Roger Bobo Awards for excellence in recording (Arizona, 2010). For ten consecutive years, Deddos is a faculty member of the SESC International Music Festival, in Pelotas, Brazil. Deddos maintains a schedule as guest artist/professor with symphonic groups and international festivals/conferences, including the ITEC, Trombonanza Argentina, SliderAsia Hong Kong, Gravíssimo! In Portugal, IET (US), Euphonium Festival in Colombia, Urubrass in Uruguay, International Brass Festival in Tatuí Conservatory (Brazil). In 2020, Deddos acted as guest artist for the US Army Band "Pershing's Own" Tuba and Euphonium Workshop, performing his own concerto with the US Army's Symphony Orchestra.
Deddos's original compositions have been part of contemporary and interdisciplinary projects, and his works have been performed and recorded by premiere artists around the globe, mentioning tubist/euphoniumists Sergio Carolino, Shoichiro Hokazono, Brass Hexagon, James Gourlay, Steven Mead, Albert Khattar, Adam Frey, Lance LaDuke, Andrew Hitz, Brian Meixner, Modular Ensemble, River City Brass, Royal Concertgebouw Trombone Trio, musicians of Berlin Phil., Berlin Opera, New York Phil., Philadelphia Orch., to name a few. Deddos has received three times the Harvey Phillips Awards by ITEA for excellence in composition, and has been member of international competitions committees such as Trombonanza, ITEC, Falcone Festival, IET, Colombian Euphonium Competition, Brazilian National Euphonium and Tuba Association Competition, Cascavel Music Festival and Gramado in Concert International Festival (Brazil), judging performance and composition.
Deddos earns a Bachelor of Music degree in Conducting and Composition from Paraná State School of Music and Fine Arts, a Master's degree from Duquesne University, and a Doctorate of Musical Arts from the University of Georgia. His main mentors include Silvio Spolaore, Harry Crowl (composition), Lance Laduke and David Zerkel.
Fernando Deddos is president of the Brazilian Euphonium and Tuba Association (ETB), and an Adams Instruments Performing Artist (Holland) since 2010.
Website: www.fernandodeddos.com
---