Amik Guerra
International Jazz Artist
Amik Guerra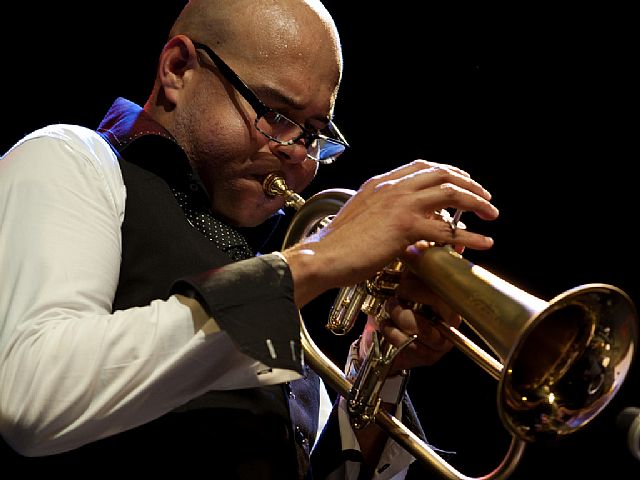 De uit Cuba afkomstige Amik Guerra heeft op zijn jonge leeftijd al een indrukwekkende lijst van referenties op zijn naam staan. Hij speelde o.a. bij Terence Trent D'arby, Persiana Jones, The New York Salsa All Stars, Celia Cruz en momenteel speelt hij samen met Horacio "El Negro" Hernandez (drums) / Italuba.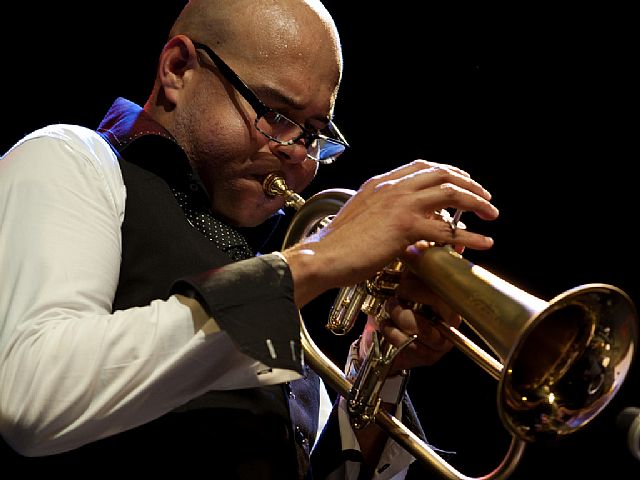 Most of the time the secret in making great instruments is the passion that some people put on them. During my visit to the Adams Factory I´ve been really surprised about how many persons take care of the new born "child" - lets call it a new instrument that way - which will enjoy the big family of people that will listen to the music.
The sound of the new Adams Flugelhorn Custom Series goes from the light colours through darker ones untill the strong tones.
Its play makes you feel at home and creates you a familiar and wellknown sound environment.
With all the tone variations, the Adams Flugelhorn Custom Series gives you the freedom and space to fly and renovate your inspiration every time you play.
I'm very proud and satisfied of playing this marvellous instrument.
Thank you Miel Adams and all the Adams family!
Amik Guerra
Bezoek de website van Amik voor meer informatie: www.amikguerra.com
Biografie:
Amik Guerra Lig-Long was born on May 11, 1973 in Havana, Cuba, where he also grew up and finished successfully his studies "Escuela Nacional de Instructores de Arte".
Amik Guerra has made his reputation with a combination of skill in trumpet, percussion an arrangement.
After leaving Cuba 1994 he worked and travelled from Italy, Torino.
2005 he left Italy and moved to Switzerland, Zurich and now he is living in the Principality of Liechtenstein and still traveling all the world.
He is among the most prominent jazz trumpeter of the modern era in europe, and a verry well-known instrumentalist in latin music.
In his years in Italy he "collected" a lot of milestones among Mau Mau, Havana Mambo, Fratelli di Soledad, Modena City Ramblers, Tullio De Piscopo, Horacio "El Negro" Hernandez, Persiana Jones, Cuba Libre, Pau de Arara and Tribà.
He played and plays with the big ones of the latin scene, for example:
Celia Cruz, Buena Vista Social Club, The NY Salsa All Stars (together with Josè Alberto el Canario, Jimmy Bosch, Giovanni Hidalgo, Dave Valentin and Alfredo de la Fè).
Education
Diplomated in Trumpet, Percussion and Arrangement in the "Escuela Nacional de Instructores de Arte" in Havana.
1992 "Septeto Nacional Ignacio Piñeiro".
Academy of music "Alejandro Garcia Caturia" as a teacher of trumpet, theory of music and latin percussion.
Jazz Festival Plaza (Havana, Cuba) 1990, 1991 and 1992.
1990 setting-up the formation with the singer Gerardo Alfonso, together with other musicians. With whom recording two CD in 1990 and 1991.
Different workshops with musicians like Arturo Sandoval and Gonzalo Rubalcaba.
---