Adams Alpha Series Marimba
Nothing looks, or sounds, quite like the Alpha. A revolution when it launched and still an icon today. In cooperation with KesselsGranger DesignWorks a new instrument has been developed that shines on every stage. The high sweeping arc of the resonators, rich wood stain finish, and polished aluminum name plate all merge seamlessly to form a visual and aural statement in modern design.
The Alpha marimba represents a new generation of artists. This is how every marimba should sound.
Most important is the instrument's sound. The Alpha marimba lets it actions do the talking. Musical actions, of course. The Alpha tuning method is unparalleled and stands for crystal clear projection in any occasion. Whether it's a large concert hall or a small studio, it's always spot-on. With the development of the 'Alpha Tuning Technology' Adams focussed on articulation and projection.
Create an immersive musical experience
Your musical ideas are delivered to your audience with purity and precision, thanks to the industry-leading Adams Alpha tuning method.
High
The high part of the keyboard delivers pinpoint accuracy and detailed insight into your music. The Adams Alpha has been tested as the marimba with the least frame sound in the world.
Mid
The precision harmonic placement reduces distortion and boosts midrange clarity. Phrasing and dynamics, no matter the tempo you play, are projected fully and clearly.
Low
This innovative tuning technique also allows the Adams tuners to tune through an incredible sixth overtone in the bass part of the keyboard. This, combined with the construction of the Alpha woodwork and the frame, provides an unparalleled rigidity resulting in the most accurate and dynamic bass marimba sound you will find.
No-nonsense. Simply made for the best
Each Adams Alpha marimba features a class leading keyboard made out of premium Honduras rosewood, tuned with the inventive Alpha tuning technology at a fair and honest price. There is no need for unnecessary voicing options when every keyboard is held to the same standard.
The Adams Alpha marimba is the choice of Martin Grubinger, Ji Hye Jung, Christoph Sietzen, Svet Stoyanov, Simone Rubino, Alexej Gerassimez, and many more.
Appearance does matter
As a performer, you try to fully activate the human senses.
To create an instrument that is a visual attraction unto itself, Adams collaborated with the multiple award-winning designers of KesselsGranger DesignWorks during the development of the Alpha series. The elegant lines and numerous high-profile design characteristics are combined with a choice of color combinations to personalize your Alpha.
Each Alpha Vibraphone is available in your choice of four resonator colors and four rail colors for an instrument as unique as you are.
The rails & end pieces made of French oak are availble in the following stain colors: Graphite - Walnut - White Wash - Espresso
The lightweight aluminum resonators come in the following durable powdercoat colors: Midnight Black - Desert - Satin Gold - Titanium Silver
Specifications
Model: MAHA50-*..
Keyboard: Honduras Rosewood
Bar width: 72 - 40 mm
Range: 5 octaves (C2 – C7)
Tuning: A = 442 Hz
Length: 255 cm
Low end: 104 cm
High End: 56 cm
Height: Adjustable 90-104 cm
Frame: Adams Apex
Model: MAHA43-*..
Keyboard: Honduras Rosewood
Bar width: 67 - 40 cm
Range: 4.3 octaves (A2 – C7)
Tuning: A = 442 Hz
Length: 213 cm
Low end: 90 cm
High End: 56 cm
Heighth: Adjustable 90-104 cm
Frame: Adams Apex
* Color Combinations Alpha
11. Graphite - Midnight Black
12. Graphite - Desert
13. Graphite - Satin Gold
14. Graphite - Titanium Silver
21. Walnut - Midnight Black
22. Walnut - Desert
23. Walnut - Satin Gold
24. Walnut - Titanium Silver
31. Whitewash - Midnight Black
32. Whitewash - Desert
33. Whitewash - Satin Gold
34. Whitewash - Titanium Silver
41. Espresso - Midnight Black
42. Espresso - Desert
43. Espresso - Satin Gold
44. Espresso - Titanium Silver
The most resonant wood on the planet
Honduras Rosewood, a very unique wood with unparalleled sound qualities grows in the heart of Central America. The beauty of its resonance can even be heard on a raw-cut piece of wood Honduras Rosewood, which is also known for its hardness and durability. These typical characteristics makes it the best and most valuable wood available for crafting mallet instruments.
Could have, should have, would have. Life's too short for 'what ifs'.
The Apex Frame
The Adams Apex mallet frame is designed to provide the best possible sound, to deliver a frictionless experience, and to surprise with astonishing and modern looks, the Adams Apex frame reaches a new peak in design. Apex replaces the Voyager and Traveller frames.
Structural rigidity is the most important part of the Apex design. The position of the high-strengthcentral crossbar creates a very low center of gravity for peerless ease of motion and the ultimate instability. Combined with reinforced crossbar connections, the strength and support of the Apex side pillars provide less frame-noise than any other frame available.
The time tested Adams height adjustment mechanism is the most intuitive, simple, and strongestsystem in the market, and has been transformed in an improved design for the Apex frame. With its unique side pillars and improved crossbar connections, the Apex frame is quick to assemble and easy to transport.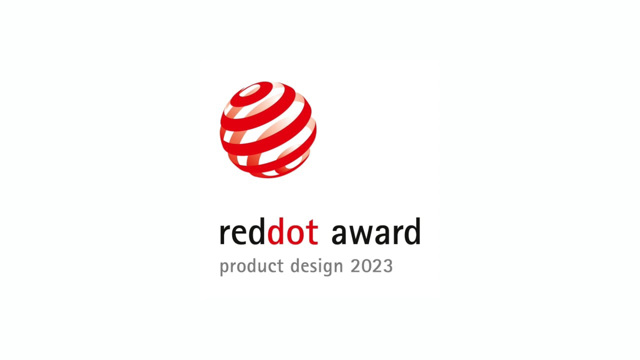 With around 20,000 entries per year, the Red Dot Design Award is one of the biggest design competitions in the world. The best products of every year are honoured with the Red Dot Award: Product Design.
In 2023, products were submitted and evaluated in 51 competition categories. A jury of 43 members came together to do so. They reached their verdict on which of the product design entries met the criteria for a Red Dot award or a Red Dot: Best of the Best on the basis of the four principles of good design and by taking into account their socio-cultural character, specific technical focus area and design expertise.
Alpha Marimba Bags
With our updated Alpha marimba bags you will ensure your instrument will last for years to come while maintaining its supreme quality and durability. An absolute must-have when touring. The bags are made from cordura and feature multiple extra strong handles, shoulder straps and heavy-duty zippers.
More information about Adams Percussion
Adams delivers through an extensive network of dealers and distributors worlwide. Check out who to contact for further assistance in getting your new instrument.