Adams Academy Series Marimba
The Adams Academy Series is designed to bring accessibility and quality to the youngest percussionists. Students can learn on a 3.0 or 3.3 octave range of Solist series bars that have been tuned with the same method as the top of the line series, perfect for school or home use.
Specifications
Model: MSLD30
Keyboard: Padouk
Bar width: 52 - 40 mm
Range: C3 – C6
Tuning: A = 442 Hz
Length: 134 cm
Low end: 75 cm
High End: 46 cm
Weight: 29 kg (w/ Stand)
Frame: Adams adjustable X stand
Model: MSLD33W
Keyboard: Padouk
Bar width: 58 - 40 mm
Range: A2 – C6
Tuning: A = 442 Hz
Length: 147 cm
Low end: 84.5 cm
High End: 50 cm
Height: Adjustable 77-97 cm
Weight: 36 kg (w/ Stand and resonators)
Frame: Adams adjustable X stand with wheels
Adams Academy Series Marimbas feature a patent-pending 'Tranverse Resonator System' that provides not only a quality bar suspension and box resonator format, but also the rigid Aluminum Beam structure that makes Academy the most durable instruments on the market.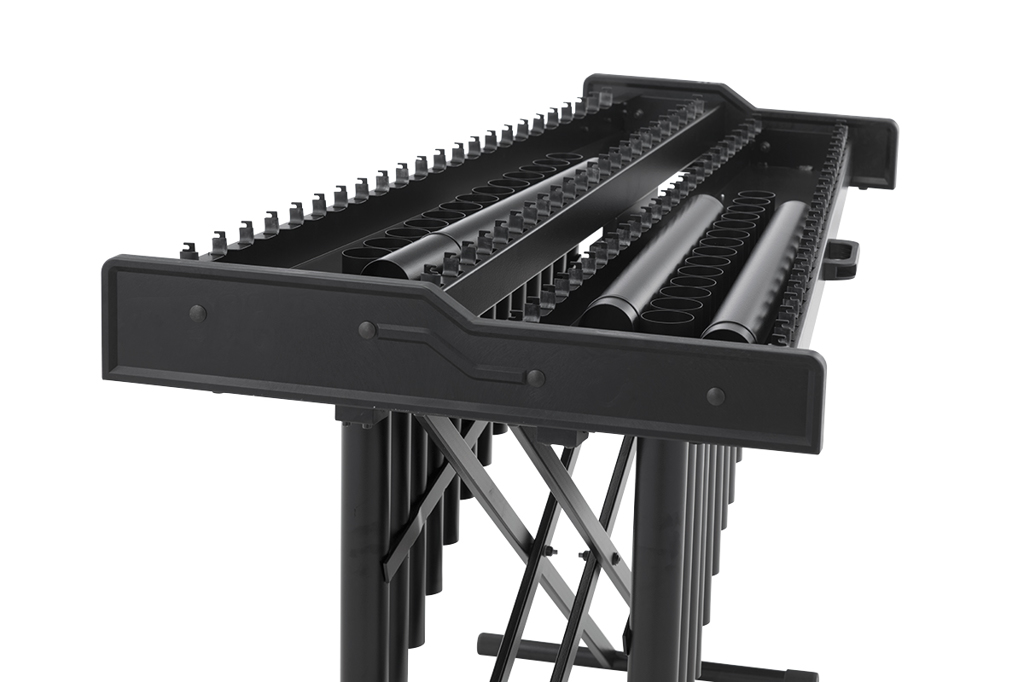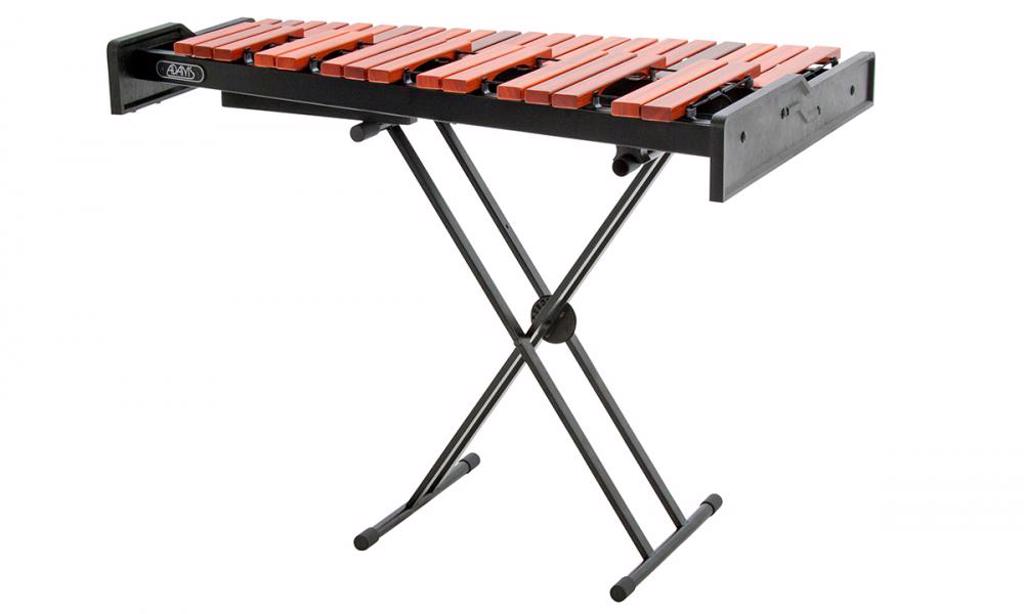 Academy Marimbas feature the same Padouk bars as used on the Adams Solist series instruments, giving the player a true graduated bar instrument to learn and grow on. The 3.3 octave Academy Marimba with Resonators is designed to be an affordable option that allows the intermediate student to work on many of the pieces written for a low A marimba, all while still having the full tone and projection of a full-size marimba.
Academy series keyboards can be used either on a tabletop or with the double leg, X-style stand included with each instrument. The stand fits securely into one of three incremental slots to ensure stability while allowing the instrument to fit any size player. It's simple yet ergonomic lightweight design lends itself for easy storage and set-up.
Also available with resonators
The newest member of the Academy series of student instruments, is the 3.3 octaves range Padouk marimba. The instrument features a revolutionary 'Transverse Resonator System' that enhances the tonal performance experience while still allowing the instrument to have the maximum height adjustment for the younger player. The resonators detach from the Aluminum Rail System of the 3.3 Oct Padouk bar marimba, allowing the instrument to be easily transported or stored. The extended 3.3 oct range of the instrument adds notes down to A2, allowing the player to access a majority of the literature written for the beginner to intermediate player.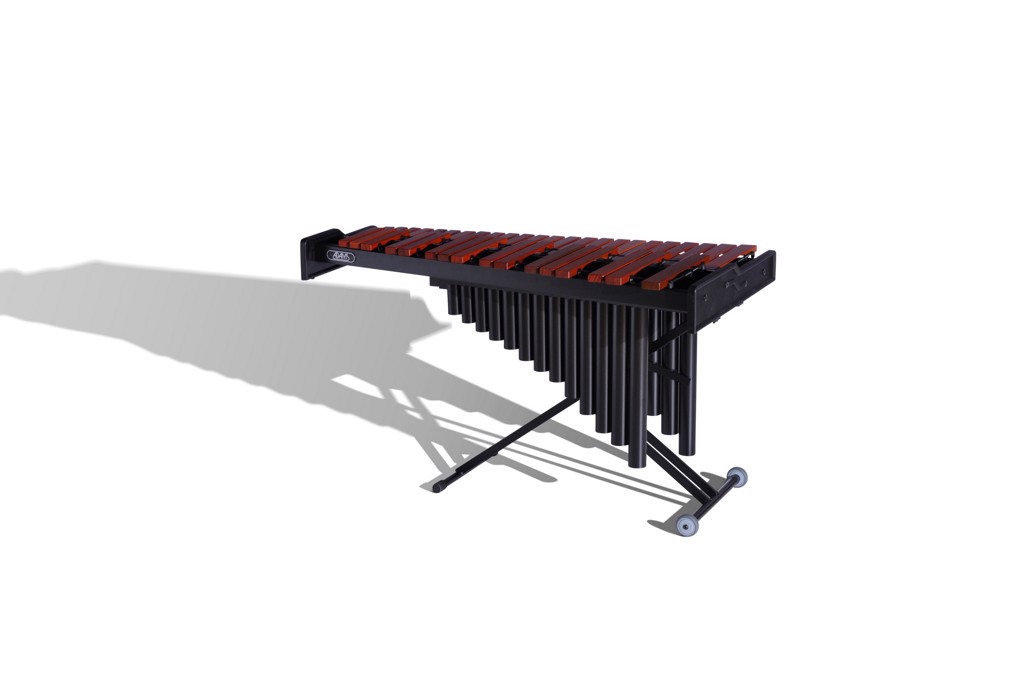 More information about Adams Percussion
Adams delivers through an extensive network of dealers and distributors worlwide. Check out who to contact for further assistance in getting your new instrument.