Adams Vintage Series Parsifal Bells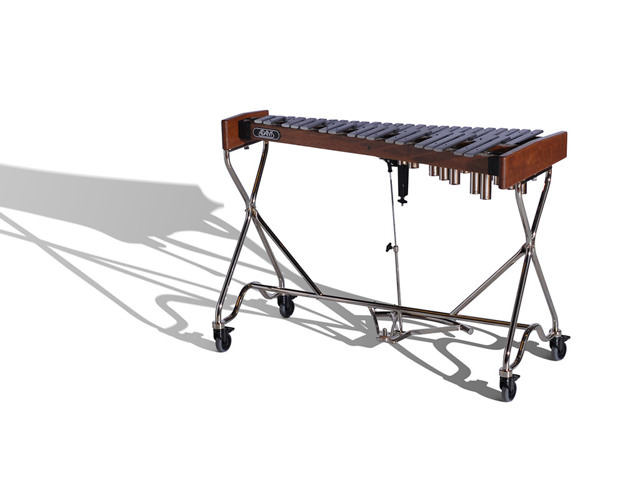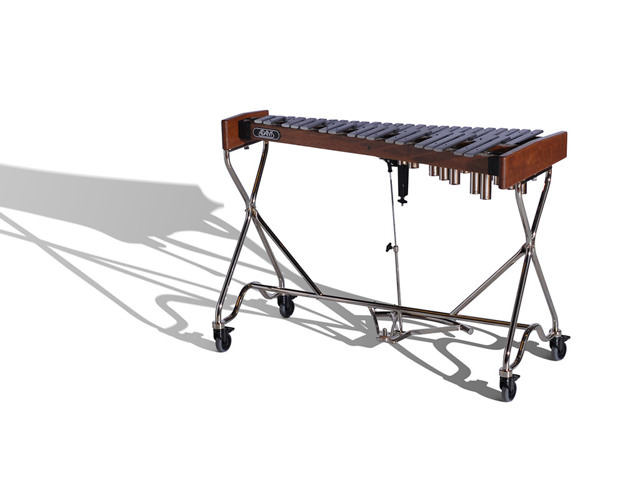 The Vintage Glockenspiel includes a stunning bright nickel, vintage style frame and pedal with Walnut stained rails and end pieces. The gorgeous, sturdy, and durable tube frame perfectly complements the timbre of the 1.25" high grade steel Round Top bars. Bright nickel plated steel resonators project the instrument clearly through every ensemble.
Keyboard
Adams Vintage Series Glockenspiels are made of high quality steel that have been custom formulated especially for Adams, offering the perfect combination of timbre, resonance, and tone.
Octave Range: 3.3 Octaves (C5 - E8)
Bar Width: 30.5 mm
Tuning: A = 442 Hz.
Frame
The open rail system of the Adams Vintage Glockenspiel not only allows for the possibility of the foot operated damper system but also eliminates "case noise" that is normally produced by bells that are mounted in a box. The nickel plated Vintage frame with walnut stained rails and end pieces, give the instrument a true vintage look and feel.
Reversible Damper System
The patent-pending reversible damper system allows the player to operate the pedal like a vibraphone (normal on / pedal down to release) or in a reverse position (pedal off / pedal down to dampen) depending on the musical necessity. Unique to this damper system is also the feature that the accidentals are still mounted in a normal stacked configuration, making the Adams glockenspiel the most playable and practical instrument available.
---