Introducing the Adams E1 euphonium, a class-leading combination of beautiful design and supreme performance. Handcrafted with high-quality materials and sophisticated technique you will experience maximum performing pleasure.
The first thing you'll notice when you play the E1 is that it is a very free blowing instrument. The instrument has been developed for musicians who, in addition to playing in a section, also like to take on solo challenges and gives a lot of room to color your tone. It makes the E1 a very expressive instrument with a clear, open sound.
Specifications E1 euphonium
Bell & finish: Sterling silver, lacquer or Yellow brass, silver plated
Diameter: Ø 305 mm
Bore: 1st, 2nd, 3th valve: 15 mm/ 4th valve: 16 mm
Gauge: 0.60
The standard Selected Model comes as standard with a 0.60 gauge yellow brass, silver plated bell or with a sterling silver bell providing the richest spectrum of overtones. Four fully compensating valves and a 305mm bell. A further trigger can be added as a custom option.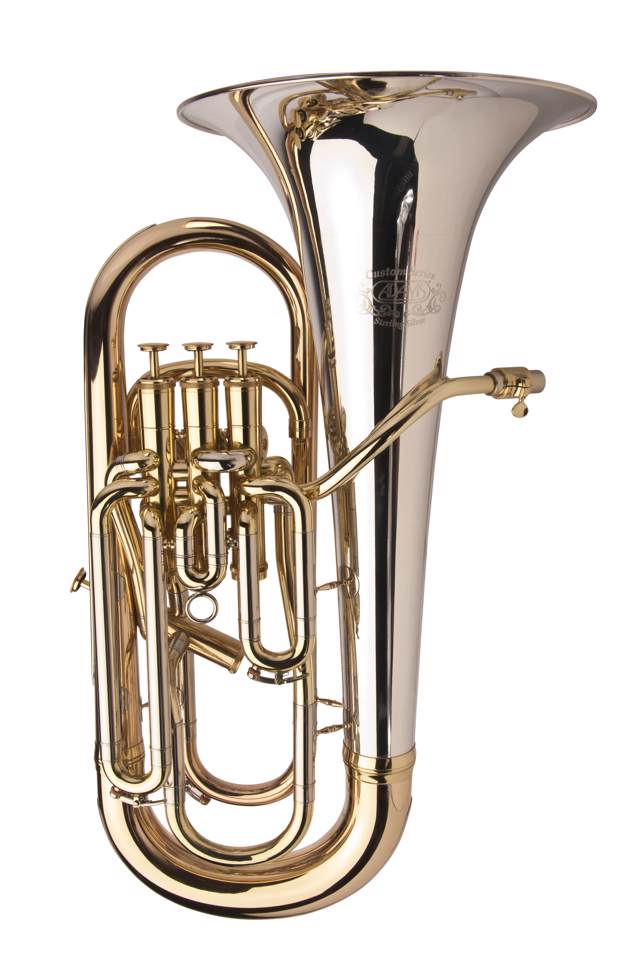 You are not average
Some people like a warmer sound. Some not. Some people have huge long capacity. Some have not. Some people like engravings. Some do not. Some people need more playing resistance. Some don't. These are extremely personal factors that can affect an instruments design.
The Adams instrument builders like to go beyond expectations. With an in-house development and production, this means that we can fully customize your instrument. Compiled according to your personal preferences.
Do you want to know more about the Adams Custom instruments? Contact us and discover the possibilities.