News
Guido Segers geeft met zijn Adams kleur aan Münchner Philharmoniker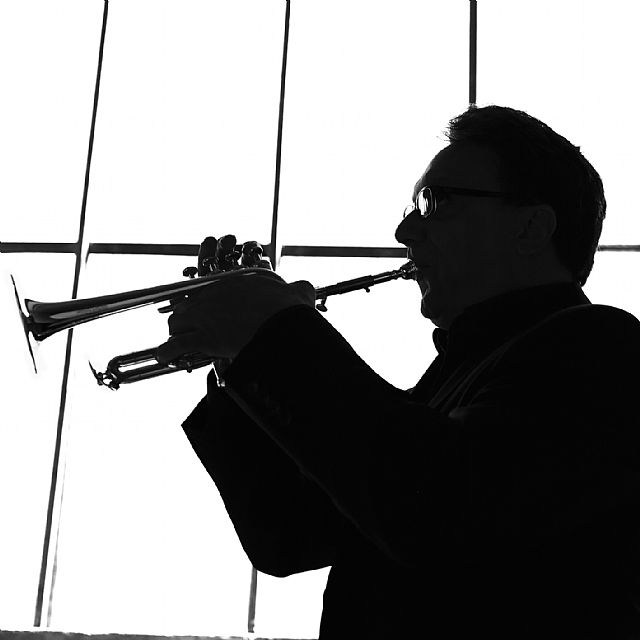 Vreemdgaan zal hij niet. Daarvoor is zijn liefde en vertrouwen in zijn trompetten van Adams te groot. Guido Segers prijst de intonatie, het speelgemak en de klank van zowel zijn Bes-trompet, C-trompet als Piccolo. De uit het Belgisch-Limburgse Bree afkomstige stertrompettist is een perfectionist die bij een vermaard orkest als de Münchner Philharmoniker alleen genoegen mag nemen met de beste kwaliteit. Zijn liefde voor de trompetten van Adams steekt hij niet onder stoelen of banken. Bovendien is Guido Segers ook actief betrokken bij de voortdurende doorontwikkeling van de instrumenten. ,,Alleen het beste is goed genoeg. Vanaf het eerste moment dat ik de juiste trompet van Adams in de hand hield heb ik geen andere trompet meer aangeraakt. Je zou dit heel romantisch echte liefde kunnen noemen. Adams is een klasse apart."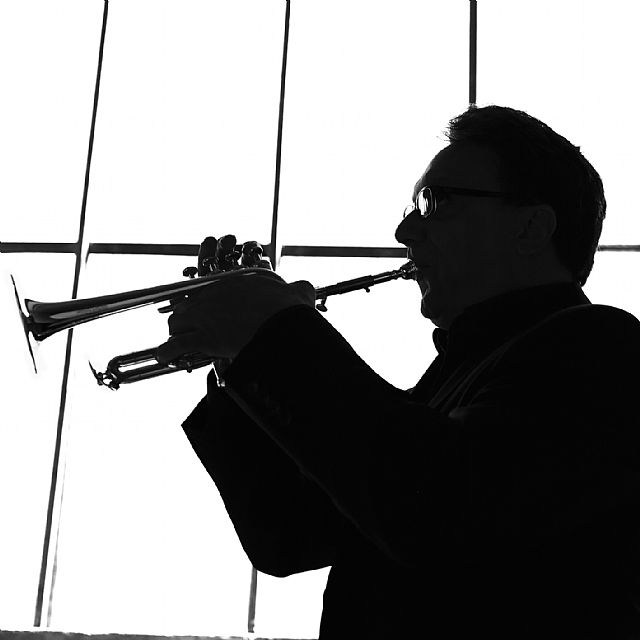 Het kost Guido Segers (54) geen moeite om de loftrompet te steken over zowel zijn samenwerking met Adams Musical Instruments als over de resultaten die dit opleverde. Niet alleen prijst hij de service, het vakmanschap en de gemoedelijke Limburgse sfeer van de organisatie, maar ook de veelzijdigheid van de instrumenten. ,,Al een zevental jaren speel ik op een Adams. Ik ben er trots op dat ik samen met de technische vakmensen van Adams het instrument volledig naar mijn hand heb kunnen zetten. Hierdoor past de trompet me als een jas. Dat is een proces van blijven experimenteren en verbeteren. Al mijn trompetpartijen in het orkest dat onder leiding staat van Valery Gergiev speel ik op een instrument dat in Limburg is gemaakt. Dat vind ik toch wel een aparte ervaring."
State of the art voor professionals en amateurs
Inmiddels woont de Belgisch-Limburgse Guido Segers alweer 24 jaar met zijn echtgenote in Duitsland. De muziek heeft hem de laatste decennia naar alle uithoeken van de wereld gebracht. Hij studeerde aan de conservatoria van Brussel, Luik en Parijs bij de virtuozen van dat moment. Internationaal sleepte hij tal van prestigieuze prijzen in de wacht en stond op de grootste mondiale podia. Sinds 2012 is Guido Professor für Trompete aan de Musikhochschule Felix Mendelssohn-Bartholdy in Leipzig. In 1994 trad hij als solotrompettist toe tot de vermaarde Münchner Philharmoniker.
Hoewel hij zich als een vis in het water voelt bij de Münchner Philharmoniker vergeet hij niet waar zijn wieg stond en waar zijn muzikale leven een aanvang nam. ,,Limburg vormt een goede voedingsbodem voor muziek. Neem Thorn als voorbeeld waar Adams niet zonder reden gevestigd is. Daar bevinden zich twee topharmonieën die elkaar door de jaren heen in kwaliteit alleen maar opstuwden. Muziek zit het witte stadje in de genen. Maar ook elders in Belgisch en Nederlands Limburg speelt muziek een wezenlijke rol in het sociale leven. Het is voor de ontwikkeling van de blaasmuziek van belang dat er een goede muzikale voedingsbodem is met muziekscholen, inspirerende leraren en een rijk gemeenschapsleven. In West-Vlaanderen en in Friesland en Groningen tref je die culturele infrastructuur ook aan. Zelf ben ik op mijn achtste begonnen met spelen bij de fanfare van Gruitrode. Muziek heeft me daarna nooit meer losgelaten."
De instrumenten van Adams, zo weet Guido uit ervaring, zijn niet alleen geschikt voor professionals, maar ook state of the art voor amateur trompettisten. ,,Wat me zo aan Adams boeit is dat er van alle typen trompetten zoveel modellen zijn. Zo zijn er ook instrumenten die specifiek toegespitst zijn op de amateur. Meestal zijn die instrumenten wat kleiner van boring. Je kunt dus met kwalitatief de beste instrumenten als muzikant blijven doorgroeien naar een steeds hoger spelniveau. En dat met een trompet die daar naadloos bij past. Dat is heel bijzonder. De range aan instrumenten is zeer groot."
Grenzeloos avontuur
Beroepsmuzikant is een roeping, zo bevestigt Guido. Het is hard werk en vergt veel discipline. ,,Zeker voor een solotrompettist in een wereldvermaard orkest als de Münchner Philharmoniker is het van belang dat ik fit ben. Dat betekent dat ik me niet kan permitteren om lang aan de zwier te gaan. Mijn fysieke conditie en embouchure dienen optimaal te zijn. In feite kun je mijn beroep vergelijken met topsport. Elke repetitie en elk concert is een concentratieslag. Bovendien ben ik ook thuis nog elke dag een paar uur met mijn instrument en de muziek bezig. Een beroepsmusicus leeft letterlijk voor de muziek."
Binnen het orkest is Guido de enige die het Adams-geluid laat horen. ,,Mijn collega speelt op een andere trompet. Elk land heeft zo zijn eigen speelcultuur. In Duitsland en ook Oostenrijk bestaat er de traditie van de " Duitse trompet" met draaiventiel. Mijn trompet is uitgerust met een pompventiel. Een specifieke traditie blijkt heel moeilijk te doorbreken. Maar iedereen die ik ken, die mijn trompet van Adams hoort, spreekt van een mooie sound. Of het er ooit van komt dat de traditie in deze landen gebroken wordt, staat in de sterren. Het één is ook niet noodzakelijker wijs beter dan het ander. Er bestaan verschillen en dat maakt de muziek juist zo interessant. In bijvoorbeeld Amerika en Azië ligt het weer volkomen anders. Muziek is en blijft een grenzeloos avontuur."
Harmonisch
Guido is ronduit gelukkig met de vrucht van zijn samenwerking met Adams. ,,Zo'n samenwerkingsproces kan soms wel twee jaar duren. Maar het kan ook korter. Dat is juist het mooie aan onze gezamenlijke missie om het product steeds beter te maken. Het kan zo maar zijn dat we binnen een periode van zes maanden op de proppen komen met een verbetering. Het instrument wordt steeds geoptimaliseerd. Ik neem daarbij mijn dagelijkse speelpraktijk als knowhow mee. De technici van Adams weten dat vervolgens om te zetten in een daadwerkelijke verbetering. Dat is knap. Ik bewonder hun technische vakmanschap en open mind. Vaak weten ze zelfs in een korte tijd een verandering aan te brengen die voor een geoefende trompettist een wezenlijk verschil maakt. Verzilverd, verguld of gelakt, alleen het beste is goed genoeg. Adams is een harmonisch én dynamisch bedrijf. Dat zie je terug in de wijze waarop ze hun instrumenten vervaardigen en verbeteren. De organisatie blijft innoveren. Belangrijk bij alle instrumenten is, dat de sound, aanspraak, flexibiliteit en de techniek van het instrument harmonisch met elkaar verbonden zijn."
De liefde komt duidelijk van twee kanten. Ook Adams is verguld met de samenwerking die ze met een trompettist van het kaliber Guido Segers hebben opgezet. Muziek is een verbindende, grenzeloze kracht. De samenwerking tussen een trompettist van wereldformaat en Adams laat zien dat de pure liefde voor muziek en muziekinstrumenten het in zich hebben om tot in de lengte der dagen te groeien en bloeien. Instrument en instrumentalist worden beide beter. Het resultaat van de samenwerking is enkel en alleen bedoeld om uiteindelijk door iedereen te worden gehoord. Want in het trompetspel op de Adams vloeit alles samen, als in een zinnenstrelend meesterwerk.