Rumah Recordings Actie
In samenwerking met Adams Music Centre
This content is not available in your language, it is displayed in Dutch.
News
Rumah Recordings Actie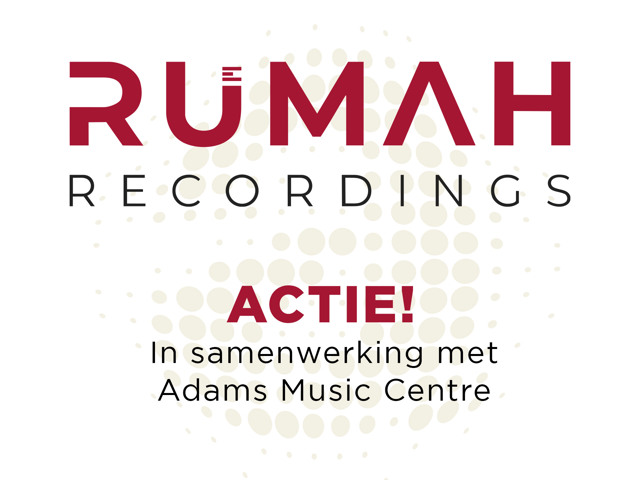 Win voor jouw band, orkest of muziekgroep een opnamedag bij Rumah Recordings! De prijs is inclusief mix en mastering van de opname.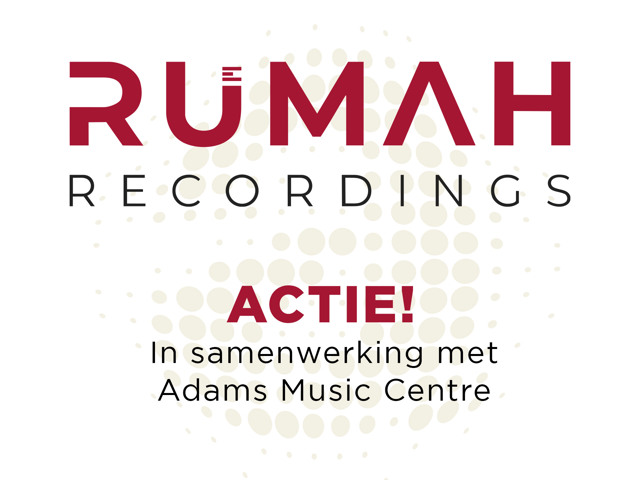 Rumah Recordings is een opname studio die genomineerd was voor de Limburgse Popprijs 2020. Ze hebben de nominatie verdiend voor hun inzet omtrent het stimuleren van jongeren om muziek te maken en het uit te brengen, zowel op gebied van audio als video, hiervoor biedt Rumah Recordings jonge muzikanten een platform aan om zich in de kijker te spelen in de limburgse pop scene. Meer informatie over Rumah Recordings vindt u hier: https://www.rumahrecordings.nl/
Hoe kun je deze opnamedag winnen? Jouw order is een opname waard! Alle orders met een waarde van €50* of meer mogen meedoen aan deze actie. Dit geldt dus voor online orders, kassabonnen en factuurnummers.
Klik hier om je in te schrijven
*Bekijk de actievoorwaarden hier.