This content is not available in your language, it is displayed in Dutch.
News of Music Centre Ittervoort
We mogen weer! Maar wat nu?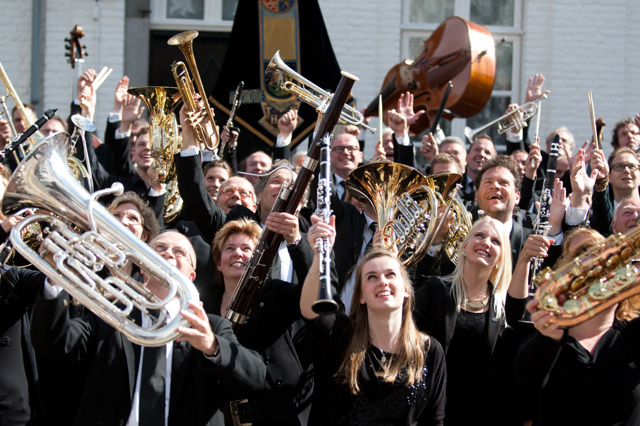 Covid-19 maakt het musiceren en maken van blaasmuziek een stuk moeilijker in grotere groepen, daarom denkt Adams met u mee. Met onderstaande 'tips & tricks' kan uw vereniging een veiligere start maken in coronatijden.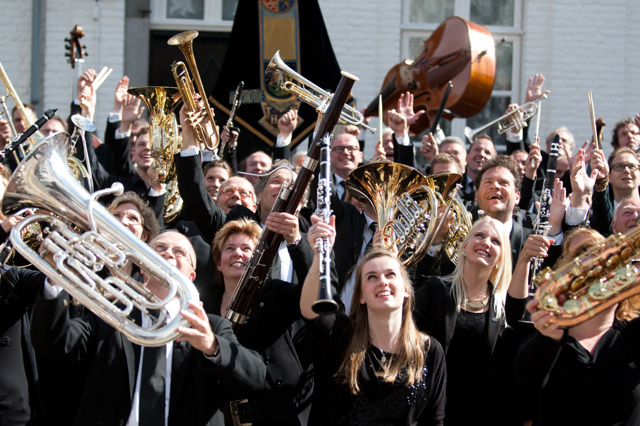 Natuurlijk moeten we ons aan het KNMO-protocol houden zoals dat door hen voorgeschreven is. Maar wat kunnen we zelf nog doen ter voorkoming van verspreiding van het virus? Als we het helemaal veilig zouden doen dan moeten we onze instrumenten onderdompelen in alcohol. Dat is bewezen effectief. Maar dat kan niet, om praktische redenen niet maar ook vanwege het behoud van onze instrumenten niet. Hoe houdt de lak zich? We weten zeker dat de polsters er niet tegen kunnen. Het hout van klarinetten, fluiten hobo's, fagotten etc. kan ook niet tegen alcohol.
En nu dan? Wat moeten we dan? We weten niet of er iets bestaat wat het virus doodt en daarbij niet schadelijk is voor onze instrumenten. Daar is nog geen of onvoldoende onderzoek naar gedaan of bewijs voor gevonden. En dus moeten we zelf maar proberen zo veilig mogelijk met onze instrumenten om te gaan. Hoe kunnen we dat doen?
Natuurlijk door te zorgen dat we alleen maar gezond naar de repetitie gaan. En zorgen dat we onze handen regelmatig goed wassen, liever 10x te vaak dan 1x te weinig.
Als we wissers gebruiken, zorg dan voor een extra wisser(set) zodat je een gebruikte wisser veilig kunt uitwassen en toch een reserve hebt. Als je een wisser hebt gebruikt, berg hem dan op in een plastic tas en leg die vochtige wisser niet in je koffer. Dat zou averechts werken.
Blaas ook geen "water/consumptie" uit het instrument, laat het op een tissue lopen die je veilig kunt weggooien. Laat iemand in de pauze en na de repetitie rondgaan met een vuilniszak waar iedereen zijn tissue in kan doen. Vuilniszak dichtknopen en weg ermee. En als 1 tissue niet voldoende is, neem er dan 2 of 3. Moet je bij bijvoorbeeld een klarinet een druppeltje bij een klep wegblazen, hou dan enkele tissues voor je luchtstroom zodat alles opgevangen kan worden. Ook deze weer direct veilig weggooien.
Voor koperinstrumenten geldt dat je deze vaker dan gebruikelijk eens in bad kunt doen, b.v. met een sopje van Badedas. Goed naspoelen en dan afdrogen.
Met houtinstrumenten doen we dat niet. Laat die bij voorkeur in een open koffer drogen bij niet gebruik. Was je handen na de laatste aanraking. Ga een houten blaasinstrument niet met chemische middelen te lijf, heel dure reparaties kunnen het gevolg zijn! Zelfs water is niet aan te raden. Gebruik een verse droge wisser die je daarna weer in de wasmachine doet.
De slagwerkers moeten ook hun instrumenten gebruiken. Handen wassen en eventuele plastic en metalen delen afvegen met een desinfecterend middel dat je ook gebruikt voor de handen. Ga hiermee niet aan de toetsen, vellen etc. Ze kunnen hier niet tegen!
Wat we ook zeker niet mogen doen is het ruilen van instrument of het instrument van iemand anders bespelen. Dat geldt ook, nog meer zelfs, voor mondstukken. Een instrument en een mondstuk is hetzelfde als je vriend(in), die ruil je toch ook niet?! Daar gaan we tenminste van uit.
Gebruik geen oude vuile poetsdoeken maar zorg voor schone spullen, deze zorgen ervoor dat het vuil beter wordt afgenomen.
Denk aan jezelf, maar ook aan anderen. Bovenal, hoe veiliger we met onze hobby omgaan, hoe eerder we weer in een normale situatie terecht komen.
Stay safe and practice!

Adams Music Centre