This content is not available in your language, it is displayed in Dutch.
News of Music Centre Ittervoort
Hobo-atelier Crutzen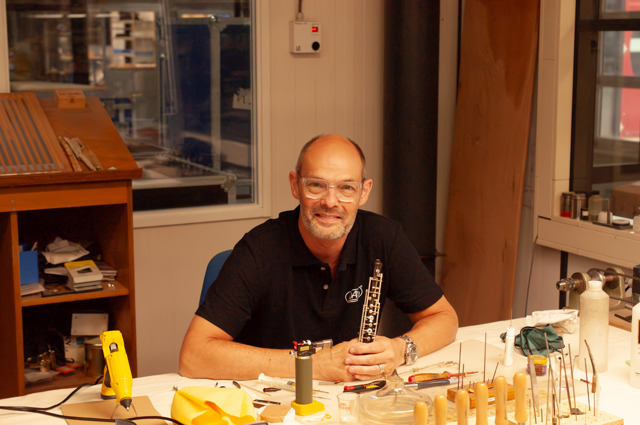 Adams Music Centre en Hobo-atelier Crutzen gaan vanaf 1 september 2023 hun krachten bundelen om een nog betere service te kunnen bieden. Door de synergie tussen deze twee bedrijven breiden we naast het Fluit-atelier uit met een Hobo-atelier waar u terecht kunt voor de aanschaf van nieuwe of gebruikte hobo's of voor aanpassingen of reparaties. Raymond Crutzen blijft hierbij uw vaste vertrouwde aanspreekpunt.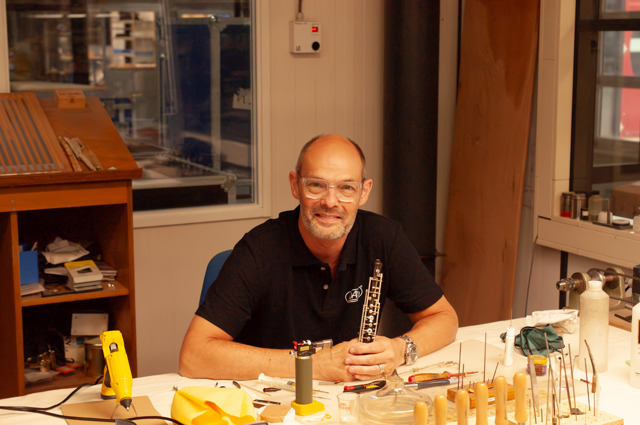 De expertise van Adams Music Centre op het gebied van blaasinstrumenten en die van Hobo-atelier Crutzen op het gebied van hobo's vullen elkaar perfect aan. Dit zorgt voor een breder scala aan diensten en een nog betere kwaliteit van werk. Bovendien delen beide bedrijven dezelfde passie voor muziek, wat de samenwerking nog sterker maakt.
Samen streven zij ernaar om de beste service te bieden aan muzikanten, zodat zij optimaal kunnen genieten van hun instrumenten.
Maak een afspraak Ga naar het hobo-atelier
Raymond Crutzen studeerde hobo bij Evert van Tright aan het Twents conservatorium. Hij slaagde cum laude voor de diploma's docerend en uitvoerend musicus. Van 1989 tot 2005 was hij als 1e hoboïst verbonden aan de Koninklijke Militaire Kapel in Den Haag waarmee hij meerdere malen als solist optrad.
Van 2005 tot 2013 speelde hij althobo en 2e hobo in het Limburgs Symfonie Orkest te Maastricht, wat momenteel philharmonie zuidnederland heet.
Verder maakte hij verscheidene cd-opnames waaronder het hobokwartet van W.A. Mozart, het hobotrio van Ludwig van Beethoven, het hoboconcert van Bellini en verschillende kamermuziekwerken.
Naast zijn werk als actief musicus startte hij in 1998 zijn hobo-atelier. Om het vak te leren heeft hij stage gelopen bij Lorée in Parijs. Raymond combineert zijn vaardigheden als reparateur en musicus, om hoboïsten deskundig te helpen en te adviseren, waarbij perfectie hoog in het vaandel staat.