Dave Chisholm
Adams trumpet artist
Dave Chisholm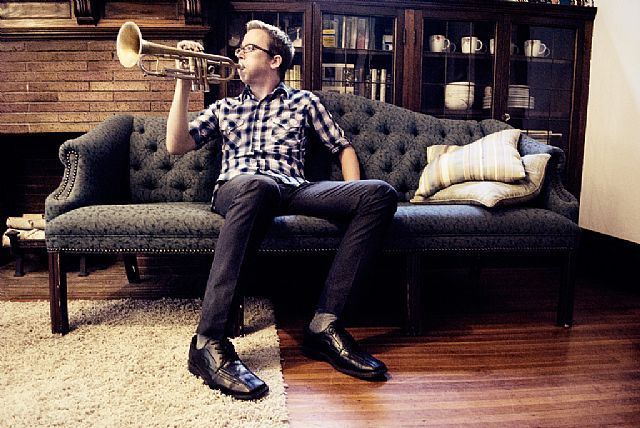 "As soon as I played my Adams A4 trumpet, I knew it was the last trumpet I would ever need. This horn lets me sound like myself! It is a wonderful instrument."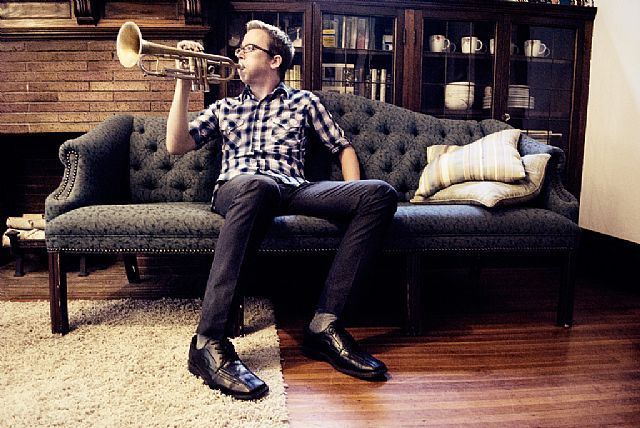 Dave Chisholm is a trumpet player, composer, bandleader and educator currently residing in Rochester, NY, where he is currently pursuing his DMA in Jazz Studies from the Eastman School of Music. He has both his BM and MM from the University of Utah, where, under the direction of Henry Wolking, he performed internationally with the University of Utah Jazz Ensemble I and directed the University of Utah Jazz Ensemble II.
As a trumpet player, Dave has garnered international acclaim. In 2009, he was one of two recipients of the Downbeat Student Music Award for outstanding collegiate soloist. He has also received numerous accolades and awards at both the Reno Jazz Festival and the University of Northern Colorado Jazz Festival. In 2004, Dave performed as a soloist with the Vanemuise Symphony Orchestra on a concert tour through Estonia. He is equally adept in both the jazz and commercial music fields. His trumpet playing can be heard on the NBA on ABC television broadcasts, on Josh Groban's DVD Awake Live, on the Salt Lake Alternative Jazz Orchestra's five albums, on the two albums by the jazz sextet John Henry, and on his own releases Radioactive and Calligraphy. He has performed with Wynton Marsalis, Stefon Harris, Paquito D'Rivera, Josh Groban, Charlie Hunter, Mike Clark, Stanton Moore, Clay Jenkins, Bobby McFerrin, Roy Hargrove, Bobby Shew, Bill Holman, Karl Denson, and Mannheim Steamroller.
In 2009, Dave released Radioactive, his first album as a leader. Radioactive consists of five original compositions for large jazz ensemble: Radioactive, Behind the Mask, The Jiggler, In the Belly of the Sun, and Montana. Dave has also had large-ensemble compositions appear on the Salt Lake Alternative Jazz Orchestra's five albums. In 2003, Dave was the first recipient of the Utah Arts Festival Jazz Composer Commission, which lead to the piece Two Days on a Bus. In December 2009, his most recent work, a stunning re-imagining of the timeless jazz standard Alone Together, was performed by the world-renowned Eastman Jazz Ensemble.
Much of Dave's small-ensemble music blurs the boundaries between jazz and indie-rock, as heard on the two releases by John Henry. This is no doubt due to his extensive experience within the indie-rock world. From 2005-2007, Dave performed and toured with the Brobecks, an indie-rock band from Utah. In addition to his unique keyboard stylings, Dave brought his compositional prowess to the band. Aeroplanes, one of the songs composed by Dave for the Brobecks, received extensive radio play in Utah. His newest project Calligraphy combines the expansive sounds of film score music and cinematic rock with a stream of improvisation from the jazz world.
Dave has extensive experience as a bandleader. His soul-jazz ensemble Quadraphonic was a mainstay in Salt Lake City bars and clubs from 2000-2007. It was in this group that Dave learned how to effectively lead a band. In 2002, he formed the infamous Salt Lake Alternative Jazz Orchestra (SLAJO), a fifteen-piece jazz ensemble that still performs regularly in the greater Salt Lake City area. Between 2007-2010, his group John Henry performed at jazz festivals throughout the western United States.
Dave's true passion, however, is education. He has maintained a strong private studio since 2002 and regularly teaches lessons via Skype. He spent one-and-a-half years teaching the University of Utah Jazz Ensemble II and two years assisting with the Survey of Jazz course. Beginning in the fall of 2011, Dave will be teaching Beginning Jazz Theory and Improvisation at the Eastman School of Music.
Dave exclusively plays an Adams A4 trumpet in raw brass.
For more information about Dave please check his website: http://www.davechisholmmusic.com
---