This content is not available in your language, it is displayed in Dutch.
Gao Yansong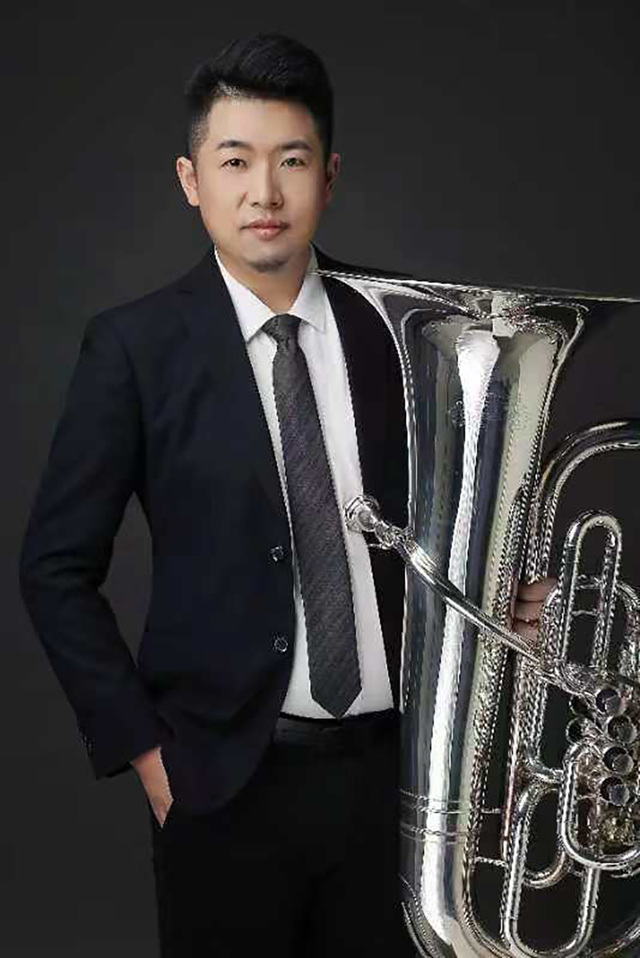 Committee Member of Low Brass Specialty Committee, Chinese Musicians Association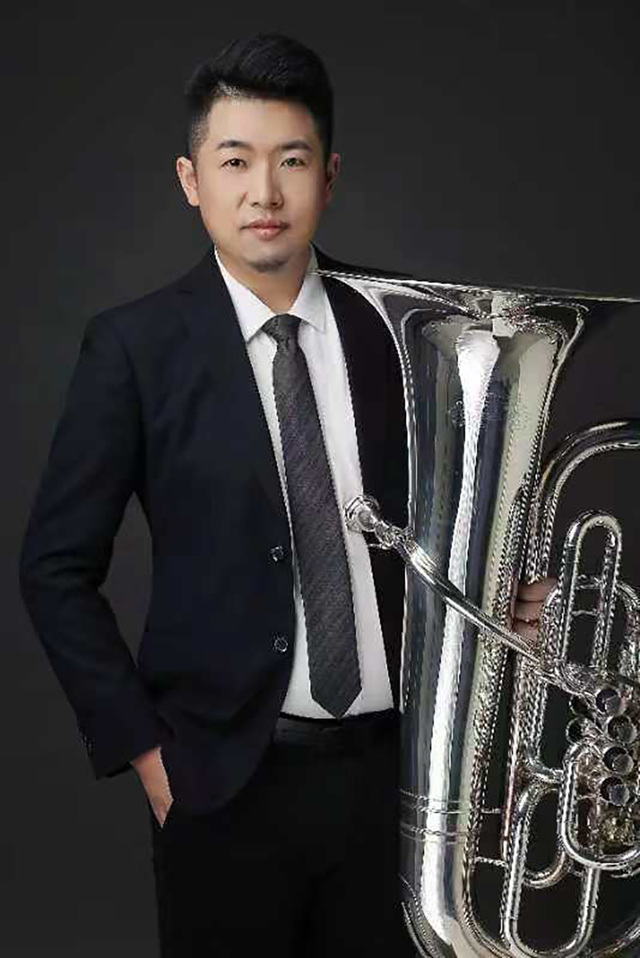 Associate Director of Sheng He Music Research Center, Digital Culture Industry Research Institute, Xi'an University of Posts & Telecommunications
Director of Xi'an Low Brass Ensemble Orchestra

Co-founder of China's first professional low ensemble orchestra, T4

Judge and Honored Guest of Wuhan ITEA Art Festival

Personal Experience
2018: interviewed by Xi'an Radio Station FM 93.1
2018: interviewed by Xi'an Culture and Art Show of Xi'an TV Station

2019: Invited as a judge of the professional group in the Third Trombone and Tuba Competition, Baodi, Tianjin;
Special guest of the first, second and third Trombone and Tube Competition, Baodi, Tianjin;
2020: Judge of tuba group, Cnorch.com competition

2020: Special Guest of Tuba Artist and Judge of the Third International Brass Music Festival, Zhang Ye.
Education and Professional Development :
2011~2014:Learnt Tuba in Hochschule für Musik und Theater Felix Mendelssohn Bartholdy Leipzig for bachelor degree; Was the first Chinese student in this famous and ancient music college; Guided by Prof. David Cirb, Principle Tuba of Gewandhaus Orchestra, Professor of Hochschule für Musik Hanns Eisler Berlin and Hochschule für Musik und Theater Felix Mendelssohn Bartholdy Leipzig.
2016~2018:Enrolled into Conservatorium Maastricht for a Master's Degree of Tuba Performance. Supervised by Prof. Hans Nickel, a top Tuba player in the world, professor of Robert Schumann Hochschule Düsseldorf, Hochschule für Musik Köln and Conservatorium Maastricht. Was his first Chinese student.
I have been teaching in China after graduation. Many of my students have been accepted by well-known music schools both in China and overseas and won national and international awards during these years. Except for daily teaching work, I have also been invited to various academic events and competitions as tuba instructor and judge. I have been invited to several Master's Workshops and Wind music lectures as well.
---
| Description | Size | Download |
| --- | --- | --- |
| Information | 0.01 MB | Download |