Custom Style Bb Spatula Key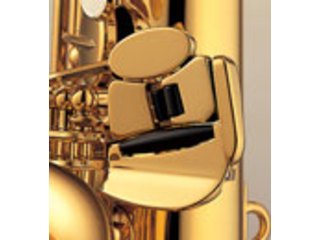 Based on the design of the YSS-875EXHG Custom Soprano Saxophone, the Bb spatula key design facilitates correct technique and increases player comfort.
---

Adjustable thumb-rest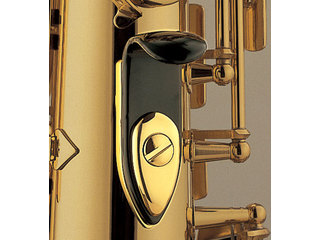 All Yamaha saxophones feature an adjustable thumb-rest to allow for precise and comfortable hand and fingering position.
---

Light and Ergonomic Keys
The new keys are lighter for quicker action. Additionally, the keys are specifically positioned to provide a comfortable hand position.

High F# key
The added key allows for more alternate fingerings and a true high F#

Backpack Style Case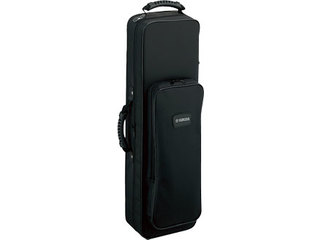 The YSS-475II soprano saxophone comes in a deluxe ultra-lightweight case which provide excellent protection. It includes backpack straps for ease of transport.
---

Improved Body Shape
The intermediate soprano saxophone body shape provides improved intonation and optimal air-flow.

Lower vent tube
The lower vent tubing design reduces noise on lower vent key action.

New key post rib plate
Improved protection with the key post rib plate increases durability and strength.

Bullet Point Pivot Screws
Bullet point headless pivot screws make for easy adjustment.

Laser Engraving
Laser engraving adds precision styling and an improved look.