Bas Duister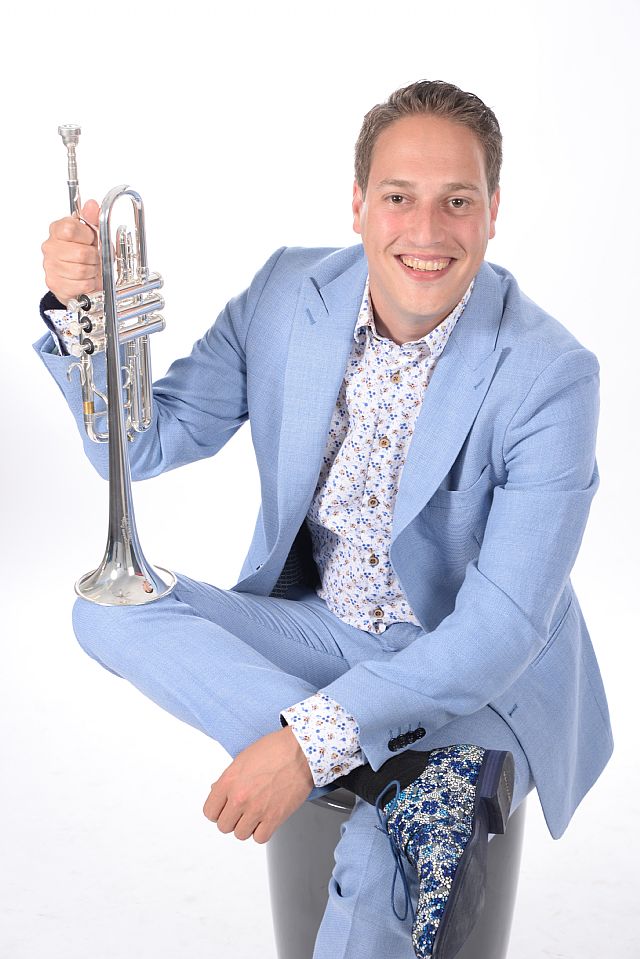 The career of Bas Duister made great leaps after he started studying at Codarts Rotterdam. At the age of 17, he was listening to the Rotterdam Philharmonic Orchestra when his phone rang during the break of the concert. "Did you bring your trumpet?" his teacher André Heuvelman asked. A few moments later Bas stood on the balcony, playing Respighi's Pini di Roma. Soon he also appeared on the radar of other Dutch orchestras and since 2008 Bas is one of the trumpet players of the famous Nederlands Blazers Ensemble.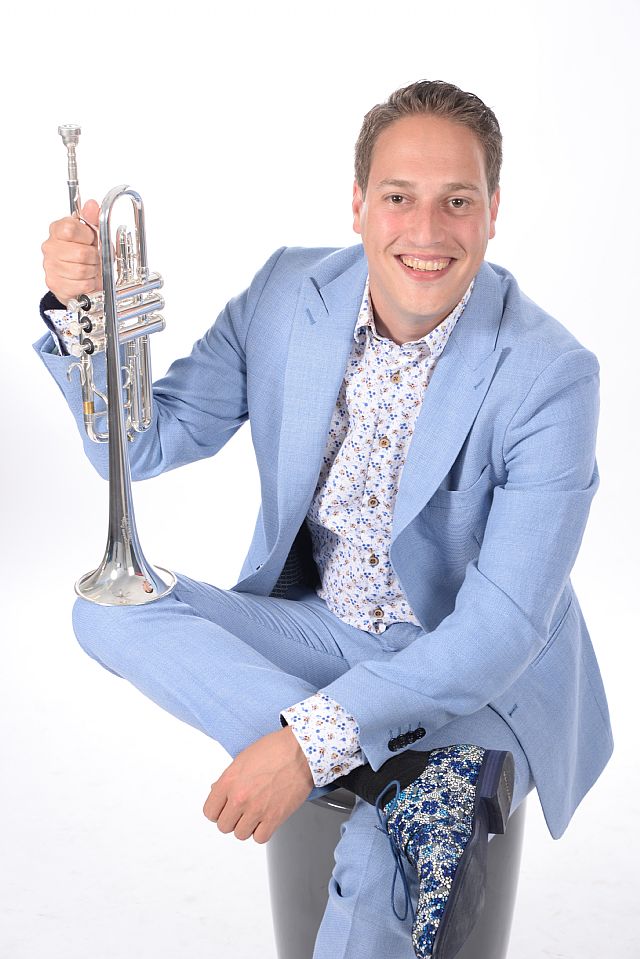 In addition to his work with this creative and unique ensemble, Bas has also worked with the Residentie Orkest, ASKO | Schoenberg, Orkest van het Oosten, Gelders Orkest and Philharmonie Zuid Nederland. Besides that he is very active as a freelance trumpet player in ensembles, coaching sessions or as a soloist. A real milestone for Bas was his solo performance with Sinfonia Rotterdam in a sold out Concertgebouw Amsterdam.
As a founding member of Pelgrim Brass, he is very busy in exploring new boundaries. "Sometimes I see myself as a sponge, absorbing all usefel information I get from colleague trumpet players, but also dancers, singers, and other instrumentalists".
My Adams C1
"The search for a new c-trumpet gave me various new insights and experiences. This trumpet had to be able to handle so many aspects. Soloist work at the NBE, section work with symphony orchestras, perfect color with Pelgrim Brass, but above all I had to be able to identify well with the sound. After customizing a number of C1 trumpets, we found a beautiful trumpet that was finished raw brass. It appeared that the sound had to be just a bit more brilliant, and I chose to have it silver plated. In the meantime this instrument has been heard by many music lovers and many colleagues, and this is the instrument that I am going to enjoy a lot! It feels 'own', the sound radiates and extends far, and the space on the instrument feels spacious. The exact combination that gives me the feeling that it is "my" identity that sounds.
Websites:
Nederlands Blazers Ensemble: https://nbe.nl/musici/bas-duister/
Pelgrim Brass: http://www.pelgrimbrass.com