Seung Myeong Oh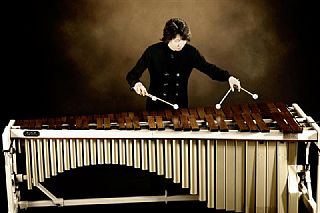 Seung Myeong Oh is Principal Timpanist of the Jeju Philharmonic Orchestra, member of the Percussion Group 4 plus (Korea) and the Flanders Marimba Ensemble (Belgium). Starting 2010 he's invited guest professor of the Jeju International Percussion Academy & Festival and is recently related as guest Professor at the Chugye University for the Arts in Seoul, Korea.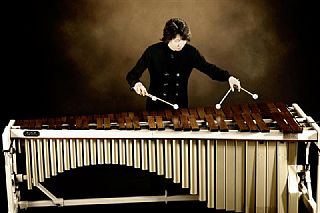 He obtained his Bachelor degree of Percussion at the Chugye University for Arts. Starting 2006 he shaped his musical talent in the class of marimba virtuoso Ludwig Albert at two Belgian leading universities and obtained with greatest distinctions a master marimba degree and a postgraduate degree in concert soloist at the Royal Conservatory in Antwerp and a master degree with great distinction for chamber music at the Lemmens institute in Leuven.
As first prize winner of the Sacheon International Percussion Competition he received the Grand Prix and was chosen by the Choseon Ilbo Company to perform his debut concert at the Sejong Cultural Center in Seoul. As first Korean marimbist he received recognition by being winner of the 6th International Percussion Competition in Italy His recent concert performances includes concerts and recitals abroad such as: International Performing Arts Center-De Singel, Embassy of Belgium for the Concert of Marimba(Residence Palace in Brussels), 5th International Percussion Ensemble Week (Bjelovar, Croatia), soloist in the 7th Chugye Alumni Concert Band at the Seoul Arts Center, opening concert with Ludwig Albert of the Jeju International Wind Ensemble Festival and 'Invitational Concert' Jeju Wind Orchestra with his professors Leo Ouderits and Ludwig Albert.
Seung Myeong Oh is one of Koreans leading percussionist and marimbist of the new generation. He is currently an endorser of Adams Percussion Instruments and performs on the Ludwig Albert artist marimba.