Andrew Wiering
At age fifteen, percussionist Andrew Wiering was awarded a scholarship to study at Adelaide University's Elder Conservatorium of music with Jim Bailey. His first prize at the Australian National Marimba Competition in 1999 led to him to study at the Bruckner University in Austria under Leonhard Schmidinger, principal timpanist of the Bruckner Orchestra Linz and renowned marimba soloist Bogdan Bacanu where he was awarded a Masters degree in Percussion with high distinction in 2008. Andrew is currently completing his PhD at the University of Adelaide.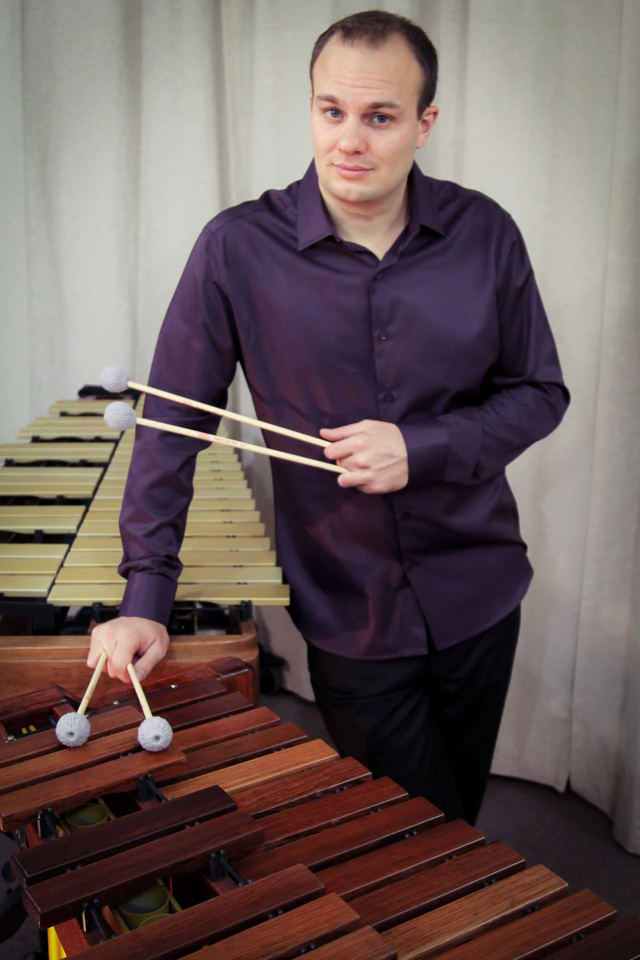 In 2010 Andrew won first prize in the Adelaide Eisteddfod Society's Concerto Competition and was a Category Finalist in the Symphony Australia ABC Young Performers Awards (YPA), performing Joseph Schwantner 's Concerto for Percussion and Orchestra with the TSO. In the 2011 YPA he performed the Ifukube Marimba Concertante conducted by Maestro Arvo Volmer with the ASO.
He performed regularly with the State Opera of Linz and the Bruckner Orchestra under conductor Dennis Russell Davies. He has given masterclasses in Western Europe and Australia, and performed at a number of European festivals, including the Grafenegg Music Festival in Austria (Director: Rudolf Buchbinder) and Les Musiques in Basle, Switzerland (Director: Peter Sadlo).
In 2013 he will perform the Concerto for Percussion and Wind Orchestra written for him by Australian composer Nicholas Denison with Bob Hower conducting the Elder Wind Ensemble. Andrew is currently the resident percussionist with the Soundstream New Music Ensemble and an Artist in Residence for ABC Classic FM.
Andrew performs exclusively on an Artist Custom Classic Marimba kindly provided by Adams Musical Instruments, the Netherlands.