Tamas Palfalvi
Adams trumpet artist
Tamas Palfalvi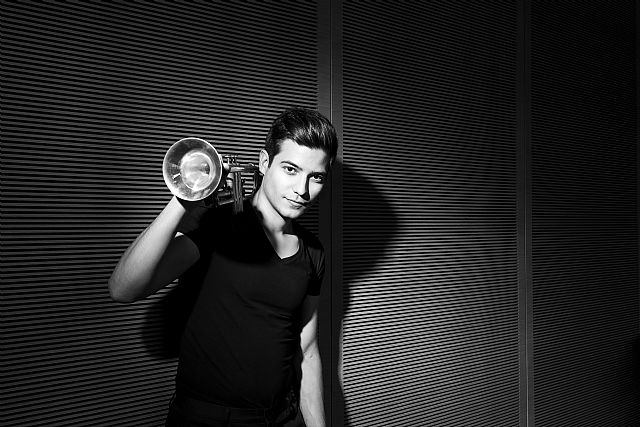 The Hungarian-born Tamas started to study the trumpet with Istvan Szabo. At the age of 15 he won the first prize and the "Grand Prize" at the National Trumpet Competition, Hungary. During his high school years he won numerous prizes in international competitions and performed as a soloist with well-known orchestras for example the Prague Philharmonic Orchestra, the Hamburger Camerata, the Mecklenburg Kammersolisten and the Franz Liszt Chamber Orchestra.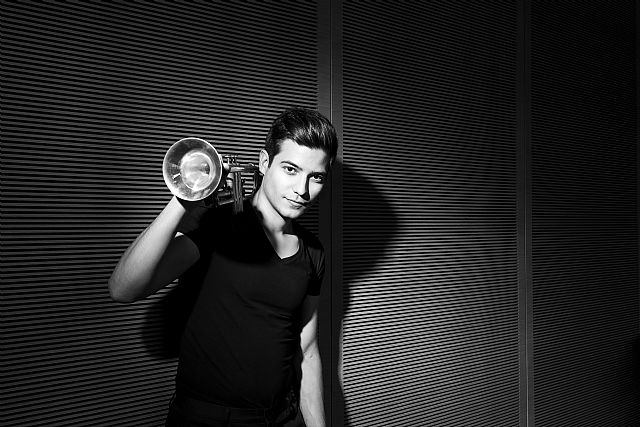 Tamas won a scholarship at Bard College in 2009 and continues his studies in the United States. During his studies at Bard College he won many prizes. By winning the Bard College Concerto Competition as the first trumpet player, he performed as a soloist with the American Symphony Orchestra. In the meantime, he participated in the New York String Orchestra Seminar, Pacific Music Festival and Bard Music Festival.
During his travels he performed in such a great halls as Carnegie Hall, Fisher Center, Alice Tully Hall in New York, Sanders Theater at Harvard, Palace of Art, Franz Liszt University in Budapest, Suntory Hall, Kitara Hall in Japan, Hong Kong Cultural Center, Shanghai Grand Theatre and the National Centre for the Performing Arts in Bejing.
After the American journeys, Tamas moved back to Hungary and doing his Master studies at the Franz Liszt University. In his time in Europe performed with the Budapest Festival Orchestra, Royal Philharmonic Orchestra and Bournemouth Symphony Orchestra.
In the Spring of 2014 Tamas performed the 2. Brandenburg Concerto on Baroque trumpet with the Capella Savaria Baroque Chamber Orchestra, and during the summer he played a solo piece by Laszlo Dubrovay at "WASBE" festival. Tamas's wide repertoire includes pieces from the baroque to the contemporary period.
Tamas is the first winner of the Fanny Mendelssohn Förderprise, and he recently won the Franz Liszt University Artist Manager competition.
Tamas performs on Adams instruments.
Information
---