Remko de Jager
Remko de Jager (1971) has studied the trombone with George Wiegel at the Rotterdams Conservatorium. He obtained his diploma in 1998 cum laude.
Since 1997, Remko is a member of the Rotterdam Philharmonic Orchestra, where he plays the tenor and bass trombone. From 2000-2011 he was a teacher at the Codarts Conservatorium. Since 2011 he works at the Conservatorium van Amsterdam, where he teaches tenor and bass trombone and methodics for brass.
He also plays in the New Trombone Collective and he regularly performs in special projects, like with the low brass group of the Rotterdam Philharmonic Orchestra. Furthermore, he is a conductor of fanfare Kunst na Arbeid in Purmerend.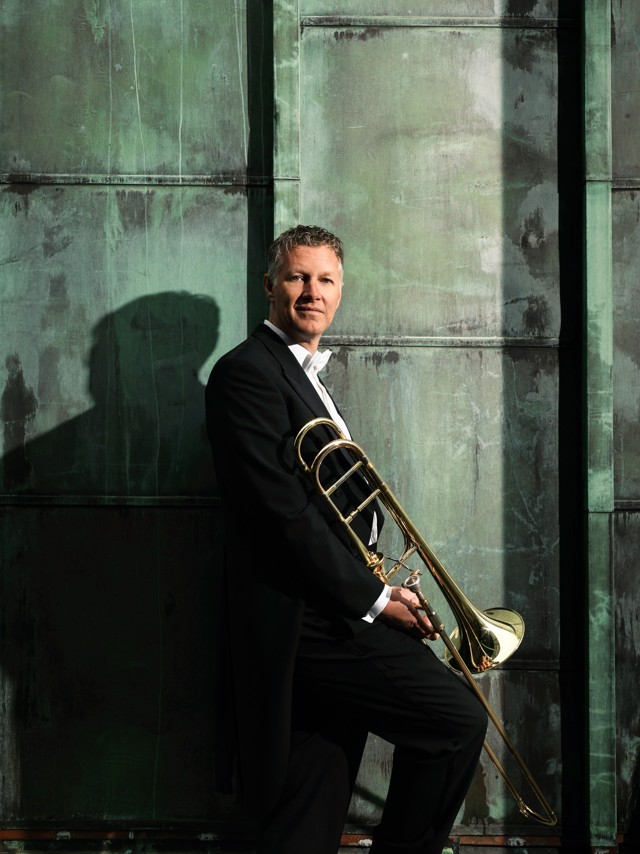 The trombone that Miel Adams built for me is really incredible, and it was great to be part of the development ptocess. The instruments keeps suprising me with its beautiful sound and ease of playing.
— Remko de Jager