Koichiro Suzuki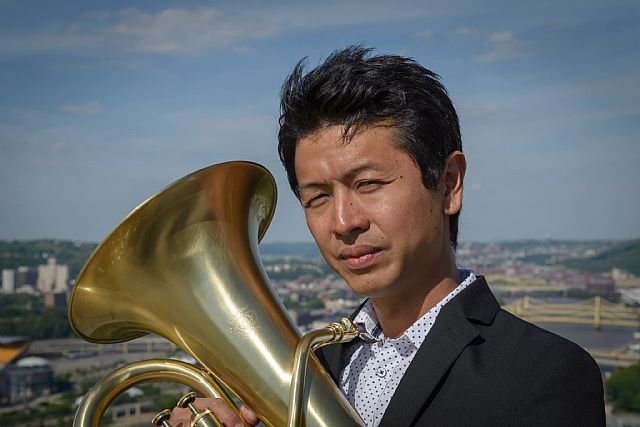 Koichiro Suzuki joined the internationally renowned River City Brass (the only full time professional brass band in the Untied States) in 2007 where he is often featured as a soloist. In addition, Koichiro is a member of the River Bottom Quartet, which is comprised of the RCB euphonium and baritone section. He is also the founder and director of Cuidado Tango Band, which has performed around the United States both for listening audiences and tango performers.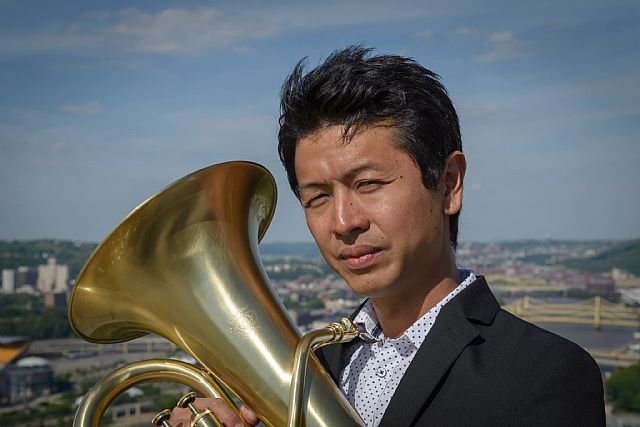 Originally from Okinawa, Japan, Koichiro came to the United States in 1996 to march and perform with the Madison Scouts Drum and Bugle Corps in Madison, Wisconsin. As a member of the Madison Scouts he won first place DCI Individual Solo Baritone Completion in 1997 and 1998.
In 2005, Koichiro received a BFA in euphonium performance from the University of Wisconsin-Milwaukee and M.M. Performance from Duquesne University. His primary teachers included Alan Baer, Marty Erickson and Lance LaDuke. While at the University of Wisconsin-Milwaukee, he soloed with the University of Wisconsin-Milwaukee Symphony Band and received second place in the Milwaukee Civic Association Music Scholarships Competition in 2004.
Koichiro travels internationally, giving master classes and performing. He has performed in Italy, Brazil, Japan, Argentina and Canada, as well as in multiple cities throughout the United States. In his spare time, enjoys dancing tango, biking and running.

In 2014 Koichiro became Adams Euphonium performing artist.
Koichiro Suzuki
Baritone/Euphonium
River City Brass
River Bottom Quartet
Cuidado Tango

http://riverbottom4.squarespace.com/about/
http://rivercitybrass.org/koichiro-suzuki


---