E3 Euphonium
With the Adams E3 euphonium you get an instrument that is built on the sweet spot between large sound and flexibility. The instrument is the largest euphonium in the Adams Brass range, but thanks to the choice of materials and the distinctive design, the instrument still gives you plenty of room for virtuosity.
In the development of the E3, the ensemble player in a brass band, fanfare or concert band has been taken into account in a very specific way. Compared to the Adams E1 and E2, the instrument gives a little more control and the sound has a slightly wider character.
Specifications E3 euphonium
Key: Bb
Bell & finish: Yellow brass, silver plated
Bell Diameter: Ø 305 mm (12")
Gauge: 0.60
Valves: 4 compensating valves (3+1), stainless steel with nylon guides
Bore: 1st, 2nd, 3th valve: 15 mm/ 4th valve: 16 mm
Trigger: Optional on main tuning slide
Waterkeys: 3
Case: Included (Adams/Marcus Bonna)
Extra: Maintenance kit (micro-fiber cleaning cloth, valve oil, slide grease)
Your choice of mouthpiece is extremely personal and very important for playing pleasure. That is why we do not supply a standard mouthpiece with our instruments.
Alike the E1, the Adams E3 Euphonium has 4 compensated valves and a 305 mm diameter bell. It's unique characteristics are its different lead pipe, bell flare, bracing and bows. Ideal for ensemble players who are looking for a darker sound with great core stability.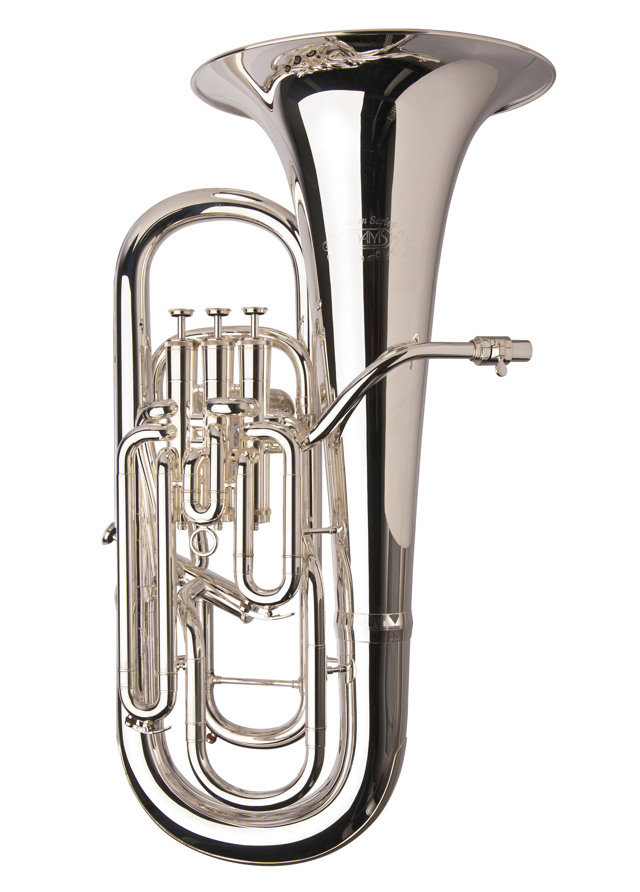 You are not average
Some people like a warmer sound. Some not. Some people have huge lung capacity. Some have not. Some people like engravings. Some do not. Some people need more playing resistance. Some don't. These are extremely personal factors that can affect an instruments design.
The Adams instrument builders like to go beyond expectations. With an in-house development and production, this means that we can fully customize your instrument. Compiled according to your personal preferences.
Do you want to know more about the Adams Custom instruments? Contact us and discover the possibilities.
More information about Adams Brass?
Adams delivers through an extensive network of dealers and distributors worlwide. Check out who to contact for further assistance in getting your new instrument.