Simone Rubino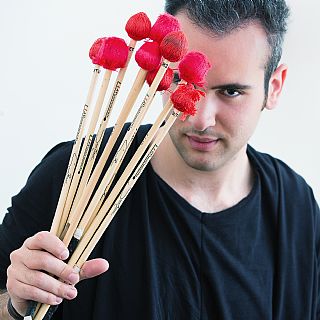 In 2010 he took a Bachelor diploma with the highest marks, First Class Honours awarded with distinction at "G. Verdi" Conservatory in Turin with the Professor Riccardo Balbinutti.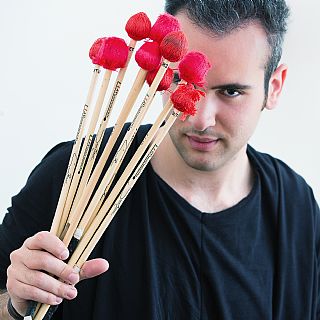 Now he is attending the third term of the Master Degree in Music in Timpani/Percussion with the Professor Dr. Peter Sadlo at the University for Music and Theatre (Hochschule für Musik und Theater) in Munich.
He has attended post-baccalaureate courses held from:
The National Academy Santa Cecilia in Rome with prof. Edoardo Giachino
The Center for Advanced Musical Studies - International music seminar (United States of America,Chosen Vale) with the participation of the most important percussionists of the orchestras "New York Philharmonic" and "Cleveland Orchestra" and percussion compositors such as Steve Reich and Joseph Schwantner.
He has won several prizes such as :
National Arts Prize
First prize at the competition "Preludium"
Gold Orpheus Prize 2010
Awards for the best interpretation of the set piece of the second round by "Jon Laukvik " Variations on a Relation" at the World Marimba Competition 2012 in Stuttgart
"Prize de Annelie" and "Willem vos prize" (for the best performance of a composition by a Dutch composer) at the "International Tromp Competition" in Holland 2010.
1) Second prize – 2) Freunde Junger Musiker Prize (Prize for young talented artists) at the "Felix Mendelssohn Bartholdy Hochschulwettbewerb" in Berlin.
First prize at "International competition Luigi Nono".
1) First prize - 2) Ludwig Albert Prize – 3) Public prize at "Universal marimba competition" in Belgium.
1) First prize – 2) Public prize – 3) Busch Brother Prize at the "ARD International Music Competition" in Munich.
He had his debut as soloist with "National Radio Symphonic Orchestra RAI" in Turin and with
the percussionist Peter Sadlo in 2008 in the auditorium "A. Toscanini" in Turin.
In the following years he took up an intense period of concerts all over Europe performing recitals as soloist and playing in various chamber music groups.
He also debuted as soloist in the Konzerthaus of Berlin for the Festival "Euro Young Music"
2013 and on 2014 in "Herkulessaal " in Munich with the "Bavarian Radio Symphony Orchestra".
He is also playing in different projects with:
"Bach rhythm and more" with Peter Sadlo.
Ensemble "La Chimiera" organized by Eduardo Eguez, with which he performed in tournée in all Europe (France, Spain, Belgium, Switzerland, Austria and Germany).
"Out Of Time" percussion quartet where he had his debut with Salvatore Accardo and the "University Symphony Orchestra" in Turin.
The quartet won prizes such as
National Arts Prize (chamber music section)
First prize at the International "Marco Fiorindo" competition
1) Second prize 2)Special prize at the International "Luigi Nono" competition (chamber music section)
He has been a recipient of scholarship since 2012 for the Music Association "DE SONO" and CRT "Master of Musical Talents".
He has recorded for the music companies: "Electromantic Music" and "Naïve".
Information
---