Adams Professional Gen II Timpani
The Adams Professional GEN II has everything you are looking for as a timpanist, so you can careless focus on making music. It is not for nothing that this is the most played timpani in the world. The perfect timpani for the band-, marching-, and educational scene.
At the heart of the GEN II is a patented, balanced action pedal mechanism with adjustable spring tension. Each drum's pedal action is adjustable via a tension knob on the base, allowing it to be smooth over an extended tuning range.
The Professional GEN II bowl is suspended from a chrome-plated steel ring, and is supported by extra strong struts. New double-wheel locking casters, wider stance base legs, and integrated third wheel provide more stability and maneuverability than previously available
Features
Balanced Action Pedal Mechanism
The Adams pedal system used on the Professional GEN II, is the only Balanced Action Pedal Mechanism in the world that allows you to play with calf heads.
Professional GEN II Bowl
The Professional GEN II Bowl is suspended from a single flange chrome-plated steel ring supported by strong struts for maximum sustain and projection.
Optional Fine Tuner Upgrade
Optional Fine Tuner Upgrade for the Profesisonal GEN II timpani allows small adjustments during performance.
Optional Field Wheel Set Upgrade
All Professional GEN II timpani can be upgraded with Field Wheel Sets.
Adams timpani kettles. Second to none.
Adams takes the biggest lead over others with the in-house production of the timpani bowls. The Adams deep-drawn method of production is far superior in tone and consistency to other common molding methods.
Seamless and free of any welds or soldering, the kettle is allowed to resonant freely and evenly. This forming method also ensures an even thickness throughout the entire kettle, resulting in the ultimate in both tonal quality and projection. It makes the Adams timpani kettles second to none.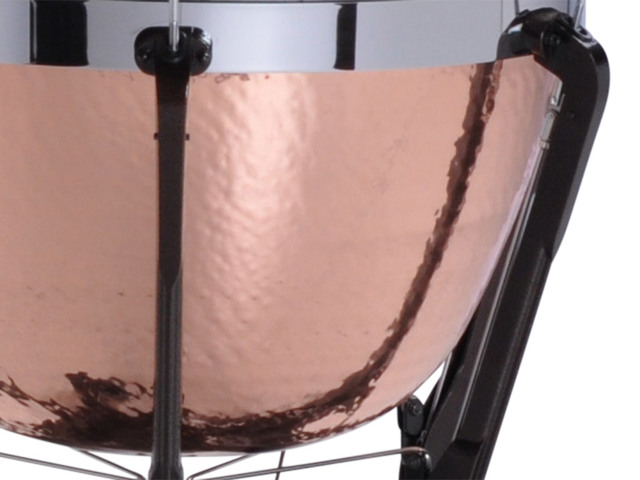 Hammered cambered copper kettle
The hammered cambered copper kettle is our top-of-the-range model. The quality of the tone is really focused, very warm, and with a lot of fundamental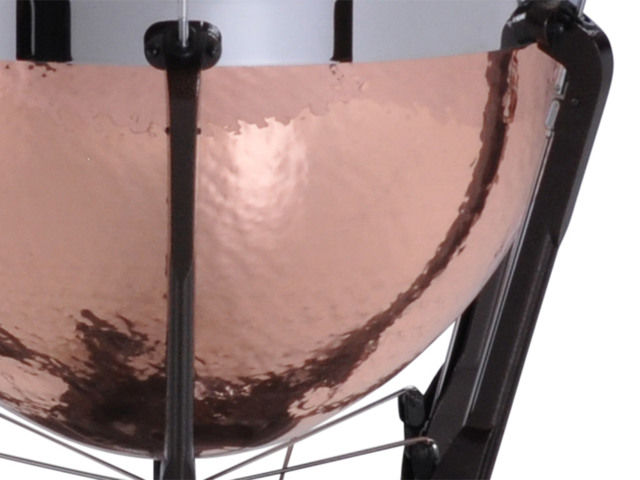 Hammered copper kettle
The hammered copper kettle has the best price-quality ratio. Compared to the Polished Copper you pay a little more, but you get a tone that is more focused and direct.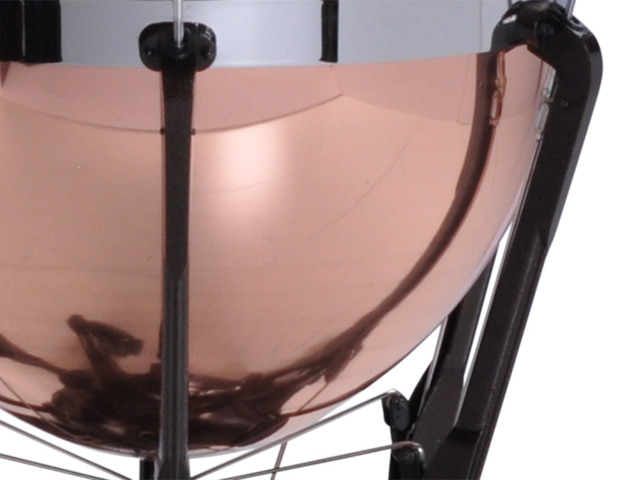 Polished copper kettle
Polished Copper timpani are the benchmark in sound and performance, due to their ability to be used in nearly any setting by amateurs and professionals alike.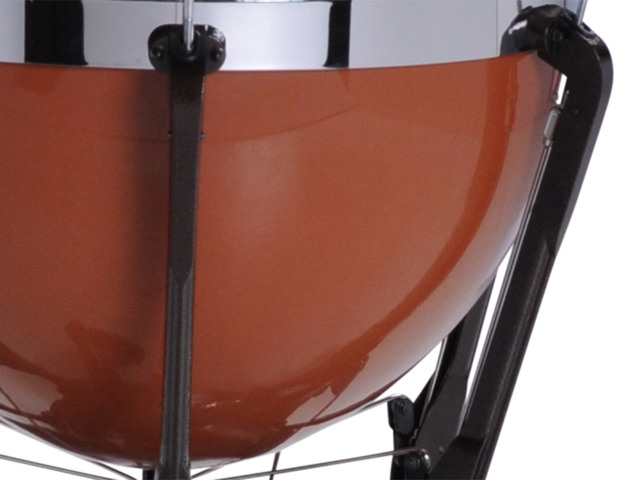 Fiber kettle
The fiber kettle is lower weight and more cost-effective than copper. While its range is the same as the copper kettle, fiberglass has a slightly shorter sustain that makes them ideal for smaller ensembles and venues.
Configurations Professional GEN II
Cambered Hammered Copper

20" - 2PAPRIIDH20
23" - 2PAPRIIDH23
26" - 2PAPRIIDH26
29" - 2PAPRIIDH29
32" - 2PAPRIIDH32
Hammered Copper

20" - 2PAPRIIKH20
23" - 2PAPRIIKH23
26" - 2PAPRIIKH26
29" - 2PAPRIIKH29
32" - 2PAPRIIKH32
Smooth Copper

20" - 2PAPRIIKG20
23" - 2PAPRIIKG23
26" - 2PAPRIIKG26
29" - 2PAPRIIKG29
32" - 2PAPRIIKG32
Fiber

20" - 2PAPRIIFI20
23" - 2PAPRIIFI23
26" - 2PAPRIIFI26
29" - 2PAPRIIFI29
32" - 2PAPRIIFI32
German Set-up
Drums arranged from left to right: 20"-23"-26"-29"-32"
American Set-up
Drums arranged from left to right: 32"-29"-26"-23"-20"

More information about Adams Percussion
Adams delivers through an extensive network of dealers and distributors worlwide. Check out who to contact for further assistance in getting your new instrument.