Adams German Classic Timpani
The Adams German Classic Timpani are made for the new generation timpani players with a traditional Berlin sound in mind which perfectly fits the Classic and Romantic repertoire.
The instruments combine characteristic features and a traditional sound, with great innovations, modern craftsmanship, and state of the art design. Every detail of the German Classic Timpani has been scientifically and/or play-tested, which has led to interesting new findings and conclusions.
The German Classic Timpani have been co-created and intensively tested by Raymond Curfs - principal timpani player of the "Symphonie orchester des Bayerischen Rundfunks" and the "Lucerne Festival Orchestra". His mission was to create a legacy for the next generations of players - a masterpiece that is the outcome of the great experience he gained over years of playing in the best orchestras under the best conductors.
Specifications
Kettle: 1.2 and 1.5mm hammered copper
Kettle sizes: 20"-23"-24"-26"-29"-32"
Base: Aluminum
Struts: Steel, milled out, graduated
Suspension ring: Steel, flat profile
Pedal: Berlin
Ratchet: New design w/ finer geometrics (precise en silent)
Tuning: Grip-finetuner, bronze letterblocks and adjustable tuning-pointer
Heads: Super Kalfo or Remo Renaissance
Extra: Disc cover and optional flight cases
German Set-up
Drums arranged from left to right: 20"-23"-26"-29"-32"
American Set-up
Drums arranged from left to right: 32"-29"-26"-23"-20"

— We definitely succeeded in our mission to create an innovative timpani, keeping one foot in the past. A legacy for the next generations of players
— Raymond Curfs
Features
Steel Struts
During the years of development on the German Classics we focussed not only on what would be the best bowl or what would be the best frame individually. Instead we combined dozens of different combinations to find a supreme sound to any comparable timpani in the world. A great breakthrough in this development was the scientific research on the struts of the German Classic Timpani. These chrome-vanadium steel struts are designed to amplify the bowl and the forks are adjusted to the bowl size to achieve a better distribution of tension on the bowl.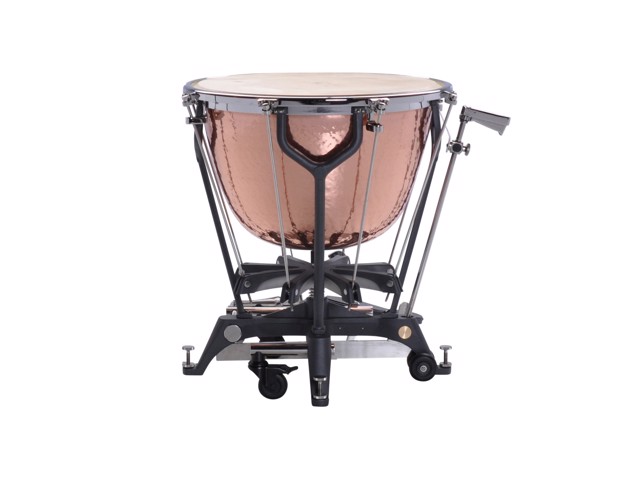 New Ratchet Design
The pedal system features a new and subtle improvement of the well-known Ringer pedal. A new design with finer and better geometrics of the teeth on the ratchet ensures very precise, silent, and easy pedaling.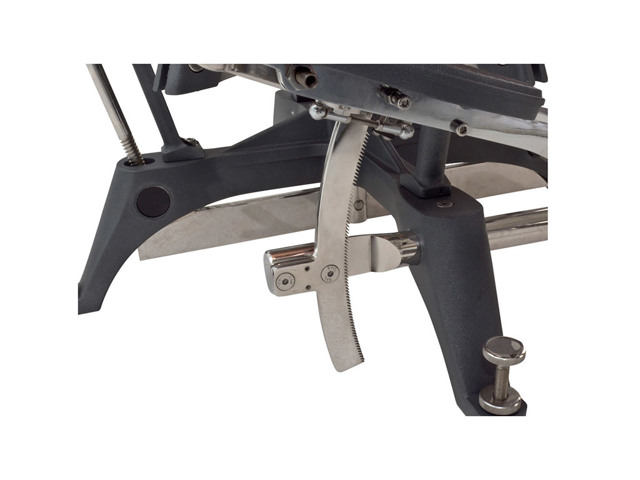 Tuning Gauge
The pointer of the tuning gauge can be adjusted with only a fingertip effort, which is practical when playing with Super Kalfo heads in the most difficult temperature and humidity conditions.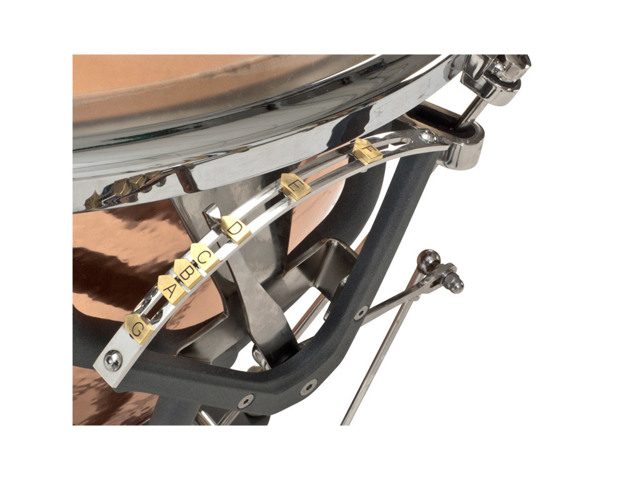 Aluminum Solid Base
German Classic timpani are built on an extremely solid aluminum base, powder-coated in a beautiful volcano grey color.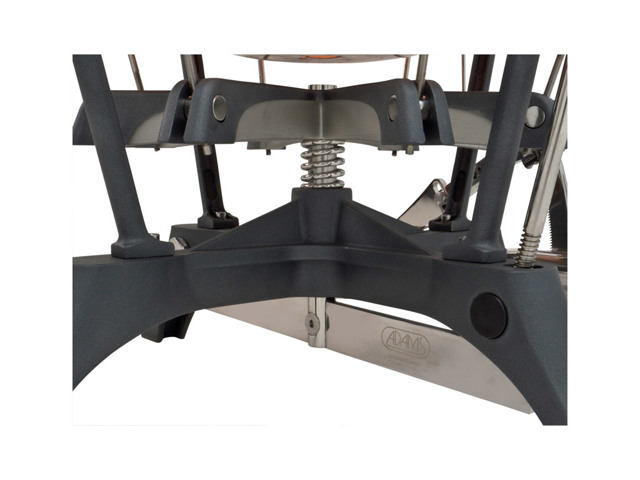 More information about Adams Percussion
Adams delivers through an extensive network of dealers and distributors worlwide. Check out who to contact for further assistance in getting your new instrument.