European Style Block Pedal System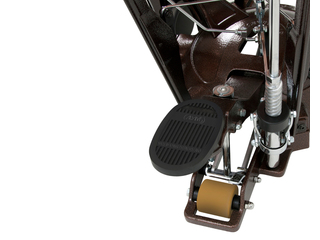 European Style block pedal system, also known as clutch and post, allows for smooth, precise pedal action regardless of head tension. The locking pedal action secures each pitch in place.
---

Fine Tuner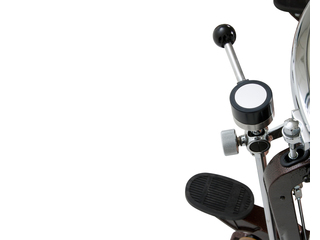 The Symphonic Gen II fine tuner mechanism is standard included and conveniently located on the player's side, and offers an extremely fluid action.
---

Adams Remo Renaissance Heads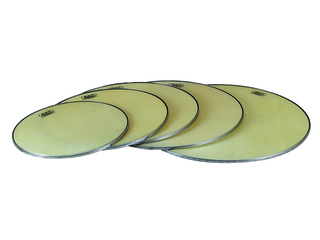 Adams Remo Renaissance Heads (Hazy with Aluminum Insert Rings) offer outstanding expression with stable pitch and excellent durability.
---

New Suspension Ring: Better Sound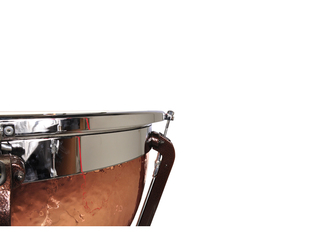 he bowl is suspended from a single flange chrome plated steel ring that is supported by strong steel struts for maximum projection.
---

Large Double-Wheel Casters and Pedal Roll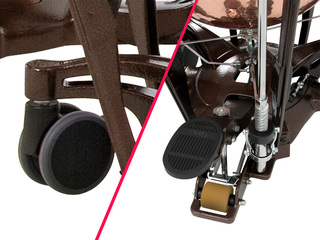 Large, double-wheel swivel casters are mounted on wide base legs for improved stability, and the solid pedal roll allows for safe maneuverability.
---

Tuning Gauge
---

Tuning Key + Holder
---

Felt Mute
---