Dresden or Berlin Pedal Mechanism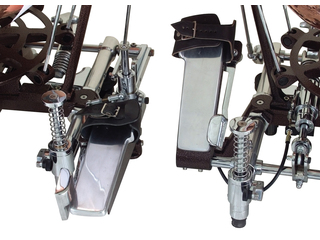 The Adams Philharmonic Light Timpani are available with a Dresden or Berlin Pedal Mechanism, both ratchet-free and clutch operated.
---

Cambered Hammered Copper Kettle
---

Adjustable Transfer Bar
---

Framework
Aluminum base, bronze supporting struts steel support ring

Heads
Available with Super Kalfo Heads or Remo Renaissance Heads (Hazy with Aluminum Insert Rings)

Ratchet-Free Clutch Pedal System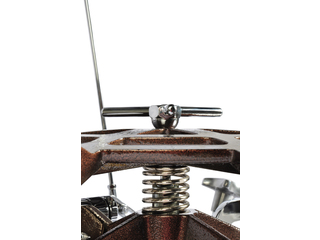 Ratchet-Fre Clutch Pedal System available either in Berlin or Dresden Pedal Systems for silent pinpointing of any note.
---

Floating Spider
---

Adjustable Pedal Tension
---

Split Rocker Arm
---

Fine Tuner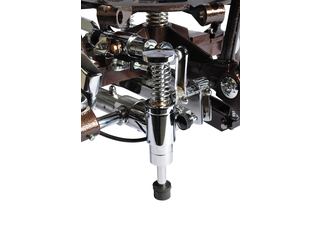 Fine Tuner has incredibly smooth action without increased resistance in the upper register of each drum.
---

Foot Operated Stabilize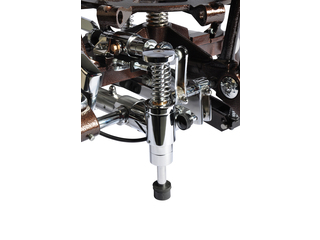 Foot Operated Stabilizer has one touch positioning for stability and playing angle. A quick release lowers the timpani back to its wheels.
---

Tuning Gauge
---

Marinus Komst Model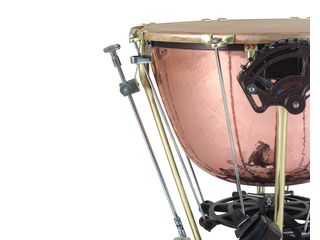 As an add-on to the standard Philharmonic Light Timpani. the Marinus Komst Philharmonic Light Model is available with polished bronze struts and calf heads with clamp system.
---

Tuning Key
---

Felt Mute
---