News of Adams Brass
James Williams about Adams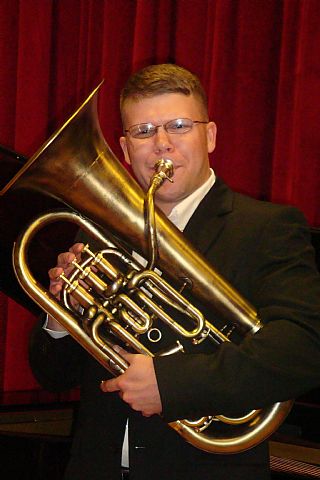 James Williams playing in the Marine Corps Band New Orleans, send us an email with his thoughts about the Adams euphonium.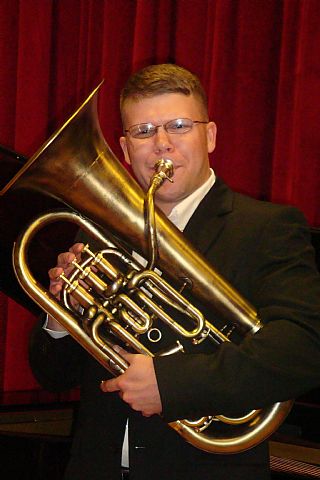 Good afternoon,
I am still very much happy with my Adams euphonium. I have not received an email from you all back about an account number. I still have the $900 I need to send you. So you asked for my thoughts on the horn to put on your website.
I play the Adams Euphonium with an unlacquered finish. I have played just about every brand name euphonium there is and there is no better playing horn than the Adams. It's the freest blowing and does not restrict any part of the range. Resonation is the most beautiful feature of this horn. The valves are the perfect balance of stem
length. The horn plays very well in tune as well! The bottom line is that I love every time I get to pick it up and play. For everything I want out out of a horn, it the perfect choice for me!
James H. Williams III
Assistant Enlisted Conductor/Musician
Marine Corps Band New Orleans
-Armed Forces School of Music
Past Euphonium Teachers
-Tom McCaslin, Eastern Carolina University
-Dr. Joe Skillen, Louisiana State University
-Dr. Joe Hebert, Loyola University
-Michael Brown, Louisiana Philharmonic Orchestra
Thanks,
James