News
COVID-19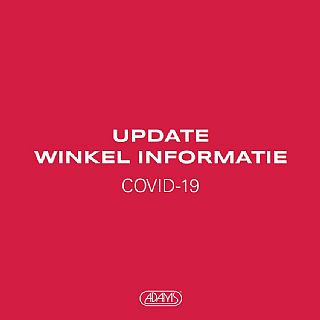 Beste klant, De gevolgen van het COVID-19 virus treffen ons allemaal ontzettend hard in deze onwerkelijke tijd. Iedereen staat voor zijn eigen uitdaging om gezond te blijven en het hoofd boven water te houden. Bij Adams hebben we besloten om de richtlijnen van de overheid te volgen en daarbinnen al het mogelijke te doen om ons steentje bij te dragen aan de overwinning van dit virus.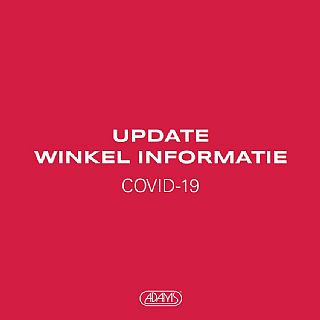 Winkel Lummen en Ittervoort
De winkels zijn normaal geopend. Wel volgen we voor u en onze veiligheid de richtlijnen van het RIVM (NL) en RVO (B) strikt op.
In alle gevallen geldt: Heeft u Corona gerelateerde klachten of symptomen (hoofdpijn, hoesten, koorts etc.) kom dan niet naar onze winkel.
Service & reparatie
Het afgeven of aanmelden van reparaties bij reparatie-atelier in Ittervoort (NL) kan ook alleen op afspraak.
Spoedreparaties aan koper- en houtinstrumenten zijn niet meer mogelijk door scherpere quarantainemaatregelen.
Klantenstroom
Wij verzoeken je om zoveel mogelijk alleen naar de winkel te komen. Gebruik een bezoek aan ons niet als een gezellig (gezins)uitje. Zo houden we de klantenstroom zo beperkt mogelijk
Winkel op rustige tijden of online
Wij vragen je zo veel mogelijk doordeweeks en bij voorkeur tussen 09.00 en 12.00 uur langs te komen. In de ochtend is het rustig en zo kunnen we met elkaar bezoek spreiden.
Wij wijzen je er graag op dat je ook eenvoudig online bestellingen kan plaatsen.
Pakketbezorging
Het virus kan niet door middel van pakketten overgedragen worden. We zullen de online bezorging dus gewoon voortzetten.
Het is echter belangrijk dat (fysiek) contact met de pakketbezorger zo veel mogelijk wordt vermeden.
Daarnaast hanteert PostNL ook een andere werkwijze bij de aflevering van je pakket.
Wij houden de aanbevelingen van de autoriteiten scherp in de gaten en zullen nieuwe maatregelen treffen indien noodzakelijk.
Voor vragen kunt u altijd contact opnemen. Dit kan telefonisch via +31 475 560700 of per e-mail via info@adams.nl.
Hartelijk dank voor uw begrip en blijf gezond!