News of Adams Percussion
Amadinda's new album "Legacies 9" out now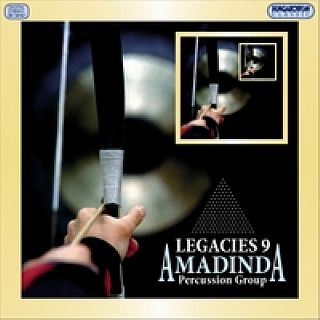 The new album he CD is available as digital album on iTunes and Amazon and as physical CD on CD Baby.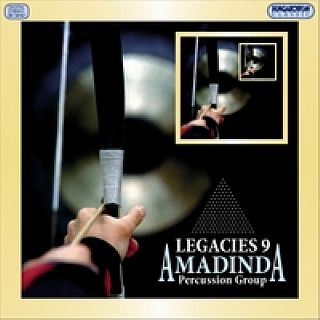 Album Notes
"We made a final decision to launch a series of pieces for percussion instruments in 1996. Our goal was to connect traditional percussion cultures to prominent twentieth century movements and to assert, save, assimilate and possibly expand certain results in this. The series beFORe JOHN consists of nine different pieces. Each of them is in a way related to the number, which  in it's own time  represented philosophical and mathematical perfection and absolute world order and was therefore highly respected. This number is 153, which use to have a very important numerological role in ancient civilisations and even earlier traditions.
The ars poetica of the composers of beFORe JOHN is: the noblest gem lets light pass through, the clearer it is, the more light it permits through but does not shine itself." (Aurél Holló and Zoltán Váczi)
José / beFORe JOHN5
Marimba has the lead through in this short character piece almost exclusively: two players standing face to face play especially virtuoso complementary motives. The players use techniques of amadinda and akadinda (traditional percussion instruments from Uganda) yet the scale they cover is typically flamenco-like at the same time. In the end these two players sound a real guitar as well, with the same technique. This rhythmical-melodic source is enriched by the playing of two other musicians who create many interesting and exciting sounds for example with the Spanish cajon or the favourite instrument of Gypsy folk music, the simple sheet-iron can and many more.
Zen Gardens
The first movement reminds of ceremonial church music in which besides traditional Eastern instruments (hyoshigi, temple block, temple bell, low Chinese drum) winds (ocarina, conch shell) also can be heard. The second movement is a short story in wich one of Buddha's parables is recited by one of the musicians. The performer's partner in this movement is a flute player - imitating the traditional japanese shakuhachi - who accompanies the soloist with his improvisation. The title is most charasterictic in case of the third movement: its linear and motionless sounds, the bell and the silent knocks of wooden instruments recall the atmosphere of an autumn garden
HEADS or TAILS? / beFORe JOHN4
Pub or temple, black or white, matter or spirit, form or substance: TAILS or HEADS? Usually we choose one of them, we throw up a coin and we win or loose.
HEADS or TAILS? This question is so typical for the silver age and dualism. The balance of the two could mean harmony, but we have to choose only one of them. Due to our choice one excludes the other and thus harmony cannot be reached. This problem obviously did not exist some time ago and so did not the coin.
The piece is composed for a small chamber group comprising wind instruments and percussion.
Order of themes:
1. Introductory dream
2. Pub
3. Lament - "sound-vision"
4. Sunrise prayer
Gamelan-bound / beFORe JOHN2
"Our percussion group Amadinda first played traditional Javanese, Sundanese and Balinese music with guest musician friends at the Budapest Spring Festival in 2008. Although I had heard authentic Indonesian groups before, listening to this music from the player's perspective was a very different experience. As gamelan exposed me to a number of new experiences and findings as an instrumentalist, over time it also began to inspire me as a composer. What excited me the most was the extremely fast, interlocking rhythm patterns of gamelan gong kebyar, a primarily Balinese style: I wanted to combine this playing method with my own sounds." (Aurél Holló)
Beyond the Glass Mountain…/ beFORe JOHN9
"My piece "Beyond the glass mountain" - a verbal formula many folk-tales begin with - aims at representing a story. The lad, a well known character from the world of Hungarian tales, is very tired after having gone through so many of the tales and needs to rest. The details of the tales – which he has once taken part in – appearing in his dreams, revive in the form of percussion music. The dreaming lad relives his fights, sorrows, enlightenments, and quivers of the soul." (Zoltán Váczi)
Amadinda Percussion Group was formed 1984 in Budapest, Hungary by four musicians who had just graduated from the Ferenc Liszt Academy of Music. Right from the start, besides performing significant pieces from the classical percussion repertoire, Amadinda has made it a point to inspire composers to create new works. Included among those who have dedicated a new piece for them, are three of the greatest names of the second half of the XXth century: John Cage, György Ligeti and Steve Reich. These initial goals were soon extended by three new elements: research of traditional percussion cultures, composition of new music by the members of the ensemble and transcriptions of some great pieces from the history of classical music. They are an official Adams Artist Ensemble