News of Adams Percussion
Alpha Series: an introduction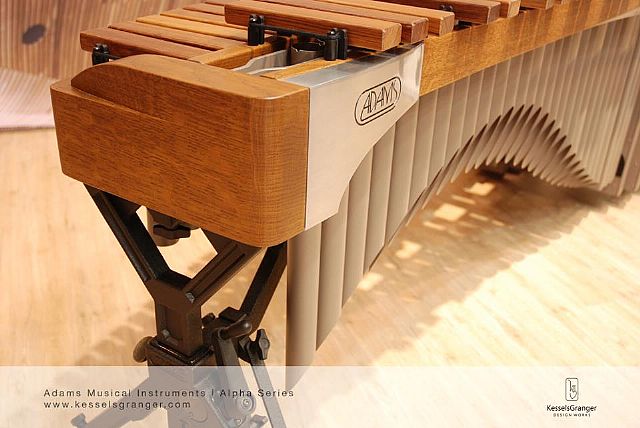 During the Frankfurt Musikmesse, Adams proudly presented their Alpha Series instruments. Many enthousiastic marimba- and vibraphone players tried out the instruments and came up with purely positive feedback. A new tuning on the keyboards and a stunning design in cooperation with design studio KesselsGranger, brought the marimba absolutely to the next level.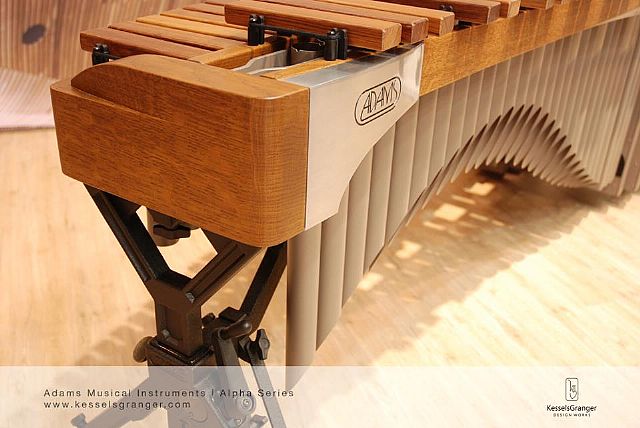 Tuning
Adams succeeded to level up the quality of the wood for the production of the marimba bars considerably. This high quality wood has a higher frequency which allows the tuners to perfect the harmonics. Adams re-studied this for every single bar and created a keyboard giving the most pleasant marimba sound till now. Tested thoroughly by piano tuners, many marimba artists and the Adams team. This message we received from Robert van Sice after his first recital on the new keyboard:
"Frans, I played a two hour recital last night in Baltimore on one of the keyboards with the new tuning. I really enjoyed it and was inspired by the sound. I have not played that well in 10 years and I had so much fun playing that keyboard. Thanks for all that you do for the marimba!"
Design
For the design of the Alpha Series, Adams cooperated with the designers of KesselsGranger design studio. It's clear that the result is astonishing beautiful and an absolute novelty. Here is what the designers have to say about the design:

"Flowing lines, the strength of uninterrupted curves and the quality of the Adams brand. These were the underlying concepts behind the design of the new Adams Marimba.
We, Steven Kessels and James Granger of KesselsGranger DesignWorks were influenced by architecture and luxury automobiles among other objects during the design development of this new instrument.

The result is a frame design that is fully embracing. From the enveloping ends of the frame, to the sweeping side curve: the wraparound frame solution contains the visual energy of this instrument.
The resonators are another detail where great care was applied during the design process. The appearance of Marimba is enhanced by the (optional) jewel-like chamfered edges that are angled individually by a secondary curve. This painstaking detail adds another dimension to the resonators, enhancing the flowing line of the instrument. The practical Voyager frame has also been redesigned, with the central section now raised and hidden behind the resonators.

A striking design detail that marks this new generation of Adams Musical Instruments is the introduction of the polished metal wing. This architecturally inspired piece is engraved with the Adams logo, providing an unmistakable Adams identity that is immediately recognisable from a distance.

The result is an instrument with an unmistakable stance and a line that mirrors the uncompromised flow of music that the instrument produces.
It goes without saying that the new Adams Marimba pushes forward the envelope of musical instrument design. This is an instrument that is designed to perfection for the world's leading artists."
Steven Kessels and James Granger

---