Event of Flute centre
THE GREAT FLUTE SPRING CLEAN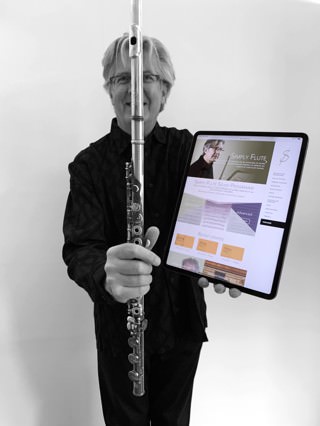 Join Paul Edmund-Davies, Adams and North Bridge Flutes, for one or both of these highly interactive, instructive and light-hearted 90 minute flute 'boot camp' online sessions for € 4 per session. Both sessions are different!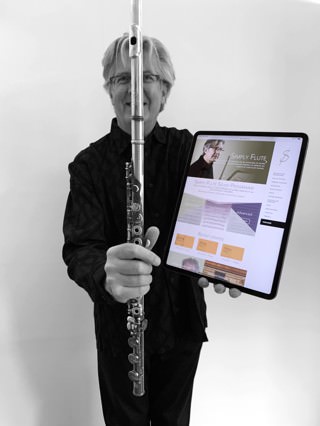 Paul will be taking everyone through some of the exercises that appear in his two books, The 28 Day Warm up Book and A Consequence of Sequences.
Using a combination of play alongs and specifically written duets, Paul will focus on the Four Pillars Exercises (encompassing Breathing and Phrasing, Finger work, Articulation and Intervals), which feature in these books and throughout the Simply Flute website www.simplyflute.com Each section will culminate with a play along performance, incorporating a work for flute and piano from the North Bridge Flute Academy.
Paul will also introduce the dynamic and revolutionary looking Simply Flute by McKenna headjoint.
On registering for the classes, participants will receive a workshop primer in PDF format with all music to be used on the day and for weeks to come afterwards! The music will be scrolled throughout the presentation as we all play together, meaning that there will be nothing of a technological nature for you to worry about!
So, come along on 17th and 24th April at 19.00 CET and play duets with Paul Edmund-Davies…you even get to play 1stflute!
Whilst the classes are for all flautists, with a small amount of elementary exercises, the majority of the material in the two contrasting presentations is aimed more at those of an intermediate level and above.
---
---