Sean Dhondt (B)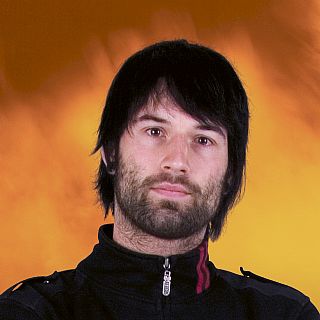 Adams Endorser Sean Dhondt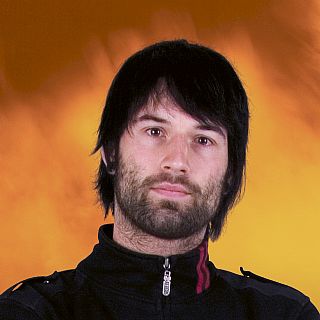 Set-up:
Grey acryl Adams 8000 (rechtshandig): 12" tom, 16" floortom, 14"x6" snare, 22"x18" kickdrum
Cymbals:
(endorsed):
Meinl Byzance Traditional series: 17" medium crash (rechts); 18" medium crash (links); 14" medium hi-hats
Meinl Byzance Dark 20" ride
Stokken:
Wincent 5A XL (endorsed)

Vellen:
Evans/Remo
Band 1:
Nailpin (2001 - 2009)
Band 2:
Hush Hush (2009 - heden -->
(debuutalbum zit eraan te komen, preproductie aan het afronden)
Band 3:
Sean Dhondt solo
(1ste solo-EP+ single worden dit najaar opgenomen)
Persoonlijke websites:
twitter
facebook.
seandhondt.com
seandhondt.be (onder constructie)
Band websites:
http://vi.be/hushush
http://www.myspace.com/nailpinofficial
Favoriete drummer:
Dave Grohl, Don Henley, Phil Collins --> drummers die ook 'muzikant' zijn, songschrijvers en multi-instrumentalisten
Favoriete band:
Alison Krauss & Union Station, The Black Keys, Acceptance, Gotye, Otis Redding
Favoriete eten:
Italiaans, Indisch en Thaïs
Waar hou je het meest van:
Zon, familie, snowboarden, performen, mijn kat Mac
Wat haat je:
roddelen, files, vroeg opstaan
Hoe lang speel je op Adams:
sinds 2006
Wat zou je onze klanten willen adviseren:
Ik mag me nu al jaren trots endorser noemen voor Adams en of je nu op zoek bent naar een nieuw drumstel of een stokkenzak, bij Adams Drumworld hebben ze altijd wel iets in elke prijsklasse, voor de beginnende zowel als geroutineerde drummer. Iedereen wordt met evenveel respect, plezier en professionaliteit geholpen, door een team van ervaren, vriendelijke mede-muzikanten.
TV work
www.jim.be
www.vtm.be
www.2be.be

Meer Info:
Sean Dhondt (St.-Niklaas, 1984) is voornamelijk bekend als zanger van de Belgische punkgroep Nailpin. Sean speelde eerst als drummer bij Nailpin maar na het vertrek van zanger Niko in 2006 werd hij zelf de nieuwe leadzanger. In April 2006 kwam hun grote doorbraak met het nummer They Don't Know. Niet alleen als studio drummer/zanger maar ook als TMF VJ is hij zeer bekend. Tussen het toeren door is Sean er ook nog even in geslaagd om vorig jaar af te studeren aan het Rotterdams conservatorium.