Rick van Wort
Adams 8000 artist
Rick van Wort (NL)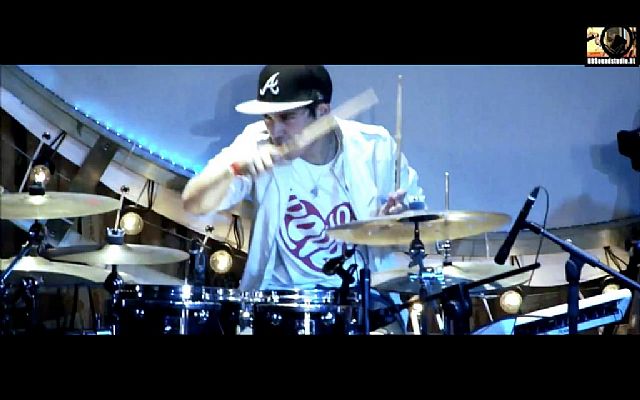 Adams endorser Rick van Wort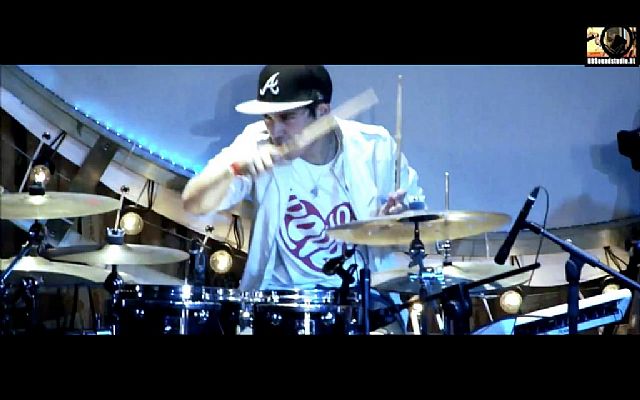 Setup :
Adams 8000 Black Sparkle : Bassdrum 22" / Snare 13" / Snare 14" / Tom 10" / Tom 12 " / Tom 14"
Cymbals :
Zildjian A/K > Ride 20" / Crashes 14"-16"-18" / Hihat 14" - 16"
Stokken :
Vic Firth Hickory Extreme 5a
Vellen :
Remo
Koffers / Hoezen :
Protechtor Case / Adams
Band Historie:
Rick DeVito, RoryMI, Lucia Marthas, Glennis Grace, Dennis (Blondie), Gers Pardoel
Band Recent:
Pure The Artist (Stanley Clementina), Irma Derby, Gery Mendes, The Re:Freshed Orchestra, Move The Furniture, "Phatt" Ricardo Burgrust, Steffen Morrison, Rass Motivated, Adlicious
Websites:
www.rickvanwort.com
Facebook :
www.facebook.com/RickVanWort
Twitter :
Twitter.com/RickVanWort
Favoriete drummer :
Vind ik een hele moeilijke vraag! Ik heb er een paar die zo verschillend zijn dat ik niet kan kiezen, maar Chris Daddy Dave en Amir Thompson beter bekend als Questlove, zijn twee hele belangrijke voor me. Daarnaast Tony Royster, met name om het chopwerk! Dan zit ik al op drie... mag wel toch?
Favoriete band :
Alweer schieten er gelijk een aantal opties door mijn hoofd! Ik luister naar veel verschillende muziek en vind ik ook heel veel muziek nice. Ik ben opgegroeid met Tower of Power, James Brown, Maceo Parker, Otis Redding, Earth Wind & Fire etc.. Later luisterde ik ook veel fusion bijv: Mike Stern, Brecker Brothers, Dave Weckle, the Rippingtons etc.
En Tegenwoordig luister ik ook veel moderne hiphop/soul/Rnb zoals The Roots, D'Angelo, Erykah Badu, Jill Scott maar ook Robert Glasper's nieuwe album Black Radio is een bron van Inspiratie voor mij. Met name ook hoe de drums zijn ingevuld door Chris 'Daddy' Dave.
Ik zou er op dit moment echt niet een durven aanwijzen. Maar hier heb je in een notendop in ieder geval de belangrijkste!
Wat eet je het liefst :
Haha alweer zo'n selectieve vraag! Ik ben slecht in kiezen, ik hou van zoveel eten!
Maar... als ik dan toch moet kiezen hou ik het breed.
Het land waar mijn roots liggen heeft een uitgebreide keuken met verschrikkelijk veel lekkere gerechten, fruit, snacks en koeken / cakes. De Indische keuken dus, in de breedste zin van het woord!
Waar hou je het meeste van :
Ik ben een levensgenieter! De afgelopen jaren ben ik echt anders naar de wereld en mooie ervaringen gaan kijken. Dat komt door alles wat me overkomen is en de dingen die ik ben tegengekomen hebben me geinspireerd. Anders doen nadenken over het leven en je tijd hier.
Als ik met vrienden ben, op een schitterende locatie, achter een geweldige drumkit van adams, lekkere muziek kan maken, lekker kan eten, kortom in hoge kwaliteit leven.
En al die dingen die ik net opsom kunnen zowel los van elkaar, maar natuurlijk helemaal in die volgorde mijn dag helemaal maken! Dan voel ik intens geluk, daar hou ik van!
Wat haat je :
Als dingen niet lekker lopen! Daar kan ik me echt aan irriteren. En dan bedoel ik eigenlijk wanneer je iets in je hoofd hebt en het gaat in werkelijkheid heel anders.
Kunnen muzikale dingen zijn maar ook bijvoorbeeld een dagplanning.
Ik ben er met de jaren wel steeds beter mee om leren gaan! Vroeger kon dat echt mijn hele dag en humeur verzieken!
Hoe lang speel je op Adams :
Ik ben sinds het voorjaar van 2009 trots bezitter van een Adams 8000 met Black Sparkle Finish!
En sinds 2011 ben ik een trots Endorser voor Adams drums.
Ik gebruik naast de Adams 8000 shellset ook Adams snaredrums en Hardware!
Wat zou je onze klanten willen adviseren?
Adams is een fijn bedrijf met heel veel geschiedenis en dus ervaring in de muziekindustrie.
Alle spullen zijn van hoge kwaliteit en veel word zelfs om de hoek gefabriceerd!
Vroeger al kwam ik graag bij Adams drumworld. Met 2000m2 aan drums is het een van de grootste shops van de wereld en daarmee is bijna alles er te verkrijgen en op voorraad. Ik vind ook de service altijd heel prettig. Een bakje koffie, een beetje praten over drums en van alles en nog wat en vervolgens op het gemakje, onder professionele begleiding, door die grote winkel op zoek naar hetgene wat je zocht.
Wat betreft de 8000 ben ik gewoon heel blij met de veelzijdigheid van de drums.
Met puur stemmen kun je al verschillende karakters uit de trommels halen en als je dan ook nog met verschillende vellen gaat werken is de veelzijdigheid helemaal top!
Ik kan er praktisch elke klus mee aan!
Hetzelfde geldt voor de 8000 snares. De standaard 14"x5" doet zowel dof en laag als strak en hoog zijn werk! Een heel makkelijk te stemmen snaredrum met een gigantisch bereik.
Daarnaast zijn de drums tegenwoordig zo mooi afgewerkt qua finish en hardware dat ze ook nog eens prachtig zijn om naar te kijken en je als drummer een vet imago geven op het podium.
De systemen van de boomstands zijn afgelopen jaar aanzienlijk verbeterd! Hierdoor zijn ze snel en compact in elkaar te draaien en is elke stand mogelijk dankzij het ball-systeem aan het eind van de boom. Daarnaast vind ik de prijs / kwaliteits verhouding heel scherp!
Ik zou jullie willen adviseren om snel eens een 8000 te proberen! Vraag de jongens bij drumworld wat je zoekt en als zij de juiste kitt en vellen voor je hebben neergezet ben je zeker verkocht!
En sowieso, als je op zoek bent naar iets en je kunt het nergens vinden.. call drumworld!
---