Joris van der Eerden
Band Baby Blue
Joris van der Eerden (NL)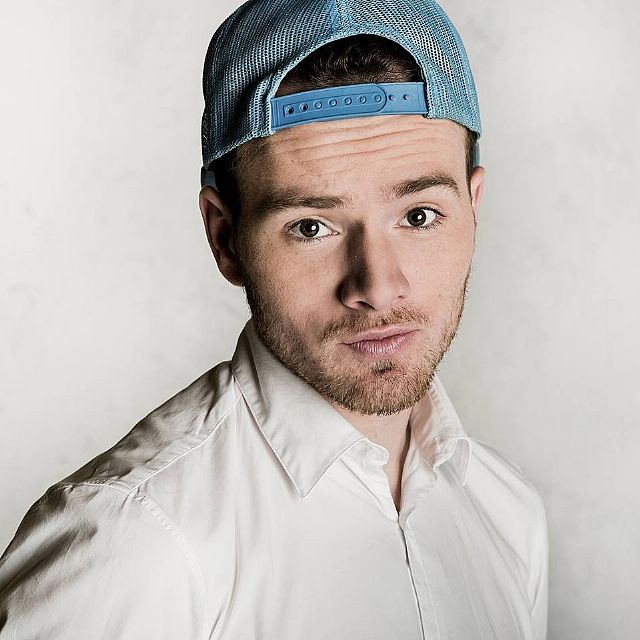 Adams endorser, drummer bij Band Baby Blue.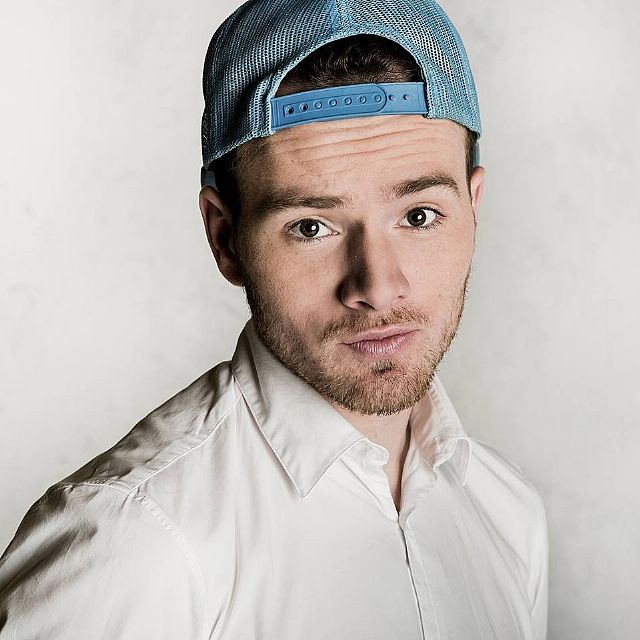 Setup :
SET 1:
Shellset Adams 8000 Dpresent Savage 22 Rock maple Hout Chrome Hardware incl New Style Rimsysteem Black Gloss
Bassdrum 22"
Snare 14"
Tom 10"
Floor 14"
Floor 16"
SET 2:
Shellset Adams 8000 Dpresent Jazz set, Chrome hardware, natural gloss
Bassdrum 18"
Snare 14"
Tom 12"
Floor 14"

Cymbals :
SET 1:
China cymbal Istanbul Mehmet BB-CH18, Blackbell 18"
Hi-Hat cymbal Istanbul Mehmet BB-HH14, Blackbell 14"
Splash cymbal Istanbul Mehmet SA-SP12, Samatya 12"
Crash cymbal Istanbul Mehmet BB-SC19, Blackbell 19"
Crash cymbal Istanbul Mehmet CM18, Traditional Medium 18"
Ride cymbal Istanbul Mehmet BB-R23, Blackbell 23"
SET 2:
Hi-Hat cymbal Istanbul Mehmet SS-HH12, Session 12"
Crash cymbal Istanbul Mehmet CD15, Traditional Dark Crash 15"
Ride cymbal Istanbul Mehmet RCD18, Traditional Custom Dry 18"
Stokken :
Meestal toch wel twee. Nee oke, te flauw, VicFirth 5a!
Vellen :
Remo pinstripes op de tom en floor, Remo Ambassador op mijn snare!
Koffers / Hoezen :
Voor mijn eerste set met baby blue heb ik een flightcase waar de gehele drumset in gaat.
Mijn tweede setup gaat allemaal los in Adams Deluxe hoezen.
Band :
Baby Blue, Flemming Viguurs
Websites:
www.babybluemusic.nl
Facebook :
https://www.facebook.com/joris.vandereerden
Instagram :
Jorisvandereerden
Favoriete drummer :
Pfoeee dat zijn er wel meer dan één. Gekeken naar drummers buiten Nederland dan wil ik het graag op drie mannen houden. Jeff Porcaro, Stewart Copeland en Tony Royster jr. Allemaal geweldenaren op hun eigen manier. Binnen Nederland heb ik maar één favoriet, drummer Norman Bonink, het plezier wat hij uitstraalt en de rust waarmee hij speelt, heerlijk!
Favoriete band :
Jeetje weer zo'n vraag. Uhm band als Toto en The Police kan ik erg waarderen. Maar ook Racoon vind ik fantastisch!
Wat eet je het liefst :
Pasta of (ondanks dat ik daar geen enkele roots heb liggen) Indisch! Ik vind het heerlijk al dat goed gekruide eten.
Waar hou je het meeste van :
Op drum gebied? Een heerlijke flow hebben tijdens een gig waarin ter plekken gekke fills bedacht worden, als ze lukken is dat heerlijk, haha! Vooral het omkijken van de overige bandleden als je iets doet wat je normaal niet speelt, goud!
Buiten het drummen hou ik het meest van het zijn bij mijn familie. Omdat ik het bijzonder druk heb met muziek maken is de tijd die er met mijn familie is extra belangrijk voor me!
Wat haat je :
Ken je dat, iemand staat dol enthousiast mee te klappen tijdens een optreden maar dan volledig uit de maat? Nou, dat dus!
Hoe lang speel je op Adams :
Pas sinds de start van mijn endorsement en dat is de zomer van 2017.
Historie:
Tot op heden heb ik alleen nog maar in de band Baby Blue gespeeld en Flemming Viguurs begeleid. Hierbij hebben we wel al hele vette dingen gedaan zoals, Paaspop mainstage, Zwarte Cross megatent, de Nijmeegse vierdaagse feesten, maar ook voorprogramma's van bijvoorbeeld The Golden Earring, Racoon, Nielson, De Dijk en Doe Maar (in het ziggodome!).
Met Flemming is Paradiso voorprogramma toch wel het vetste geweest, de sfeer en beleving daar zijn uniek!
---