Chin Cheng Lin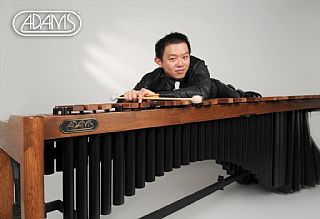 Taiwanese marimbist Chin Cheng Lin is recognized worldwide for possessing a talent of uncommon ability and as an exceptionally gifted artist, reflected in the numerous awards and effusive reviews he has received for both his live performances and recordings, as a result of Lin's succession in marimba, he received a " European Soloist Champion Award" in 2007, "Culture Outstanding Award" by the Taipei Representative Office in Belgium and Europe for promoting the Taiwanese arts and invited to perform for the Belgian Royal Family. Frequently praised for his musical and technical mastery, Mr. Lin is also lauded for his imaginative and illuminating interpretations of the marimba repertoire.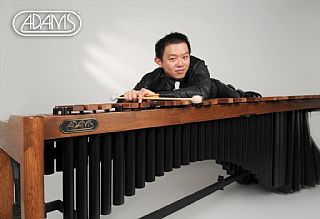 In 2012-2013 season, Centaur Records will release Mr. Lin's recording of 6 cello suites of J.S. Bach, and a recording of own compositions to showcase of both his musicality and also his passion for the composer's work.
Other European tours Mr. Lin will undertake includes: International Percussion Festival Ukmerge, International Percussion Ensemble Festival in Croatia, Ludwig Albert International Marimba Academy, Universal Marimba Festival, Santa Fe Marimba Festival and premier the Silk Road for two marimbas and symphony orchestra with Santa Fe Symphony Orchestra, two new marimba double concertos with Novosibirsk Chamber Orchestra & a concertino "Angel & Demon" for 100 years celebration of Republic of China (Taiwan) at the National Fine Arts Center (Bozar), one hour master piece "Galaxy Suites" for one marimba and two percussions in Austria and a marimba music theater production – Tai Chi.
As a chamber musician, Mr. Lin often plays with marimba Ludwig Albert and soprano Katrine Druyts. They have recorded two albums "The Wave" tribute to marimba pioneer Keiko Abe and "Ardor" includes all beautiful Spanish & Mexican songs. In addition he was a member of Flanders Marimba Ensemble.
As a young composer, Mr. Lin has written more then 50 works for marimba such as Flying, Wind, April Sky, Kaleidoscope…etc. After the success of the concerto premier, he has received two commissioning project for writing a new marimba concerto and a symphonic work. Some of the music is published with Beurskens Muisc Edition Bingbang Publication, Dhalmann Publication and C.Alain Publications. Also, Lin frequently works with composers to create new music for him such as Michael Mcbride, John Thrower, Guillo Espel, Rich O'meara, Emmanuel Sejourne and Paul Lansky.
Born in 1984, Taipei, Mr. Lin is known as the first marimba student at the renowned Royal Conservatoire Antwerp with Prof. Ludwig Albert, where he graduated master degree with the greatest distinctions. After winning numerous prizes at international music competitions in solo, chamber music, contemporary music, concerto and compositions, Lin has presented marimba concerts in more than 25 countries.
Mr. Lin enrolls currently for specialization in percussion theater performance with Prof. Igor Lesnik at the Zagreb Music Academy, and he is approaching the Doctor in Performing Arts at the University Antwerp.
Nowadays, Mr. Lin is an endorser of Adams marimba and his signature mallets is produced by Resta mallets and is a member of faculty of the marimba department at the Artesis University Collage of Antwerp Royal Conservatoire, Lemmens Institution in Leuven, the marimba teacher at MUDA art high school in Gent and the percussion teacher at the municipal music academy in Bornem.
Nowadays, Chin Cheng Lin is an endorser of Adams marimba and Resta mallets.
Information