Marco Almeida Jr.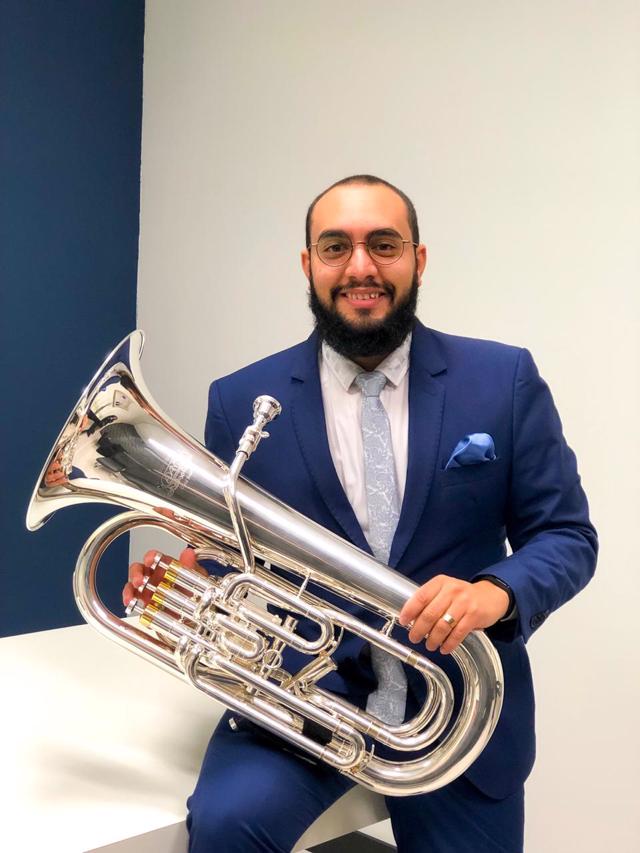 Marco Almeida Jr. acts with the Nova Odessa Symphonic Band, Big Band Na Gaveta, Rodrigo José Singer, and is the euphonium professor and conductor of the Symphonic Youth Band and Symphonic Band of the Tatuí Conservatoire in Tatuí – Brazil.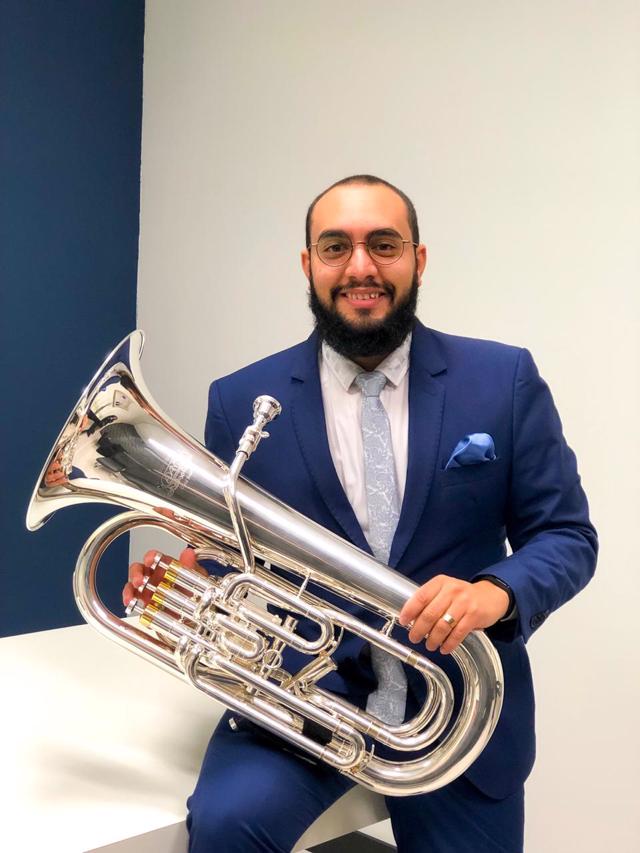 He started his studies at the age of 10 years old with his father at the church. He had classes with renowned professors such as: Steven Mead, Adam Frey, David Childs, Demondrae Thurman and Fernando Deddos. He has participated as a guest artist in national and international festivals and contests.
As a guest musician, he played in the main orchestras of the country, such as: Porto Alegre Symphony Orchestra, Minas Gerais Philharmonic Orchestra, Campinas Symphony Orchestra, Unicamp Symphony Orchestra, São Paulo Symphony Orchestra.
He has held positions in two important symphonic bands in the country, the São Paulo State Symphonic Band and the Tatuí Conservatoire Symphonic Band (Brazilian Wind Orchestra).
In 2014, Marco participated in the "The Midwest Clinic" Conference in Chicago - USA.
He acted as a guest soloist at the University of Minnesota in Duluth - USA, at the invitation of conductor Mark Whitlock (2017).
Marco holds a Bachelor degree in euphonium performance from Faculdade Mozarteum in São Paulo and a Conducting degree from Conservatoire of Tatuí-Brazil, under Maestro Dario Sotelo's mentoring.
Marco Almeida Jr. is an Adams Instruments Artist.
---