James H. Williams III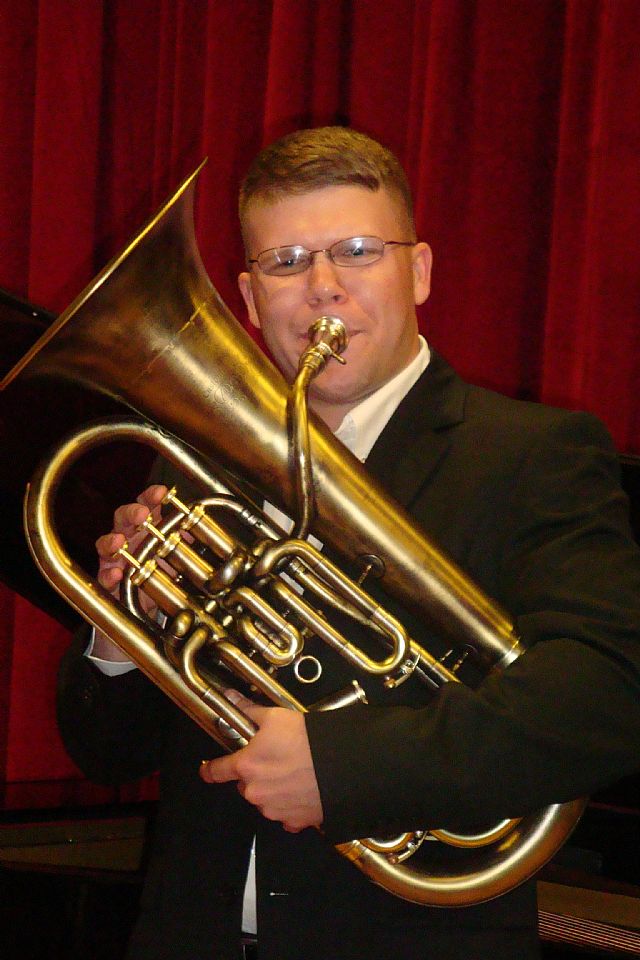 James Williams was born in the state of Mississippi (USA) in 1987. He began his musical studies at the age of 10, studying tuba, trombone, and euphonium with Cecil Trantham. Five years later, his focus had shifted entirely to euphonium and he began studying with Zachary Harris and Gail Freeman.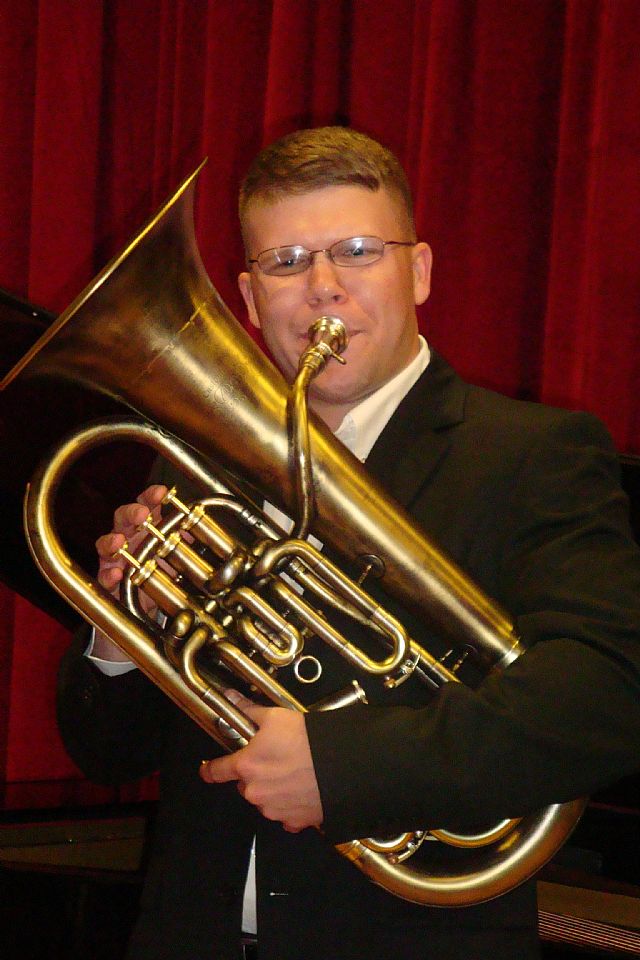 During his senior year of high school, he auditioned and was selected for the Mississippi All State Lions Band traveling to perform in a music festival in Hong Kong. Upon graduating high school, he joined the Marine Corps fleet band program as a euphonium instrumentalist. After graduating from the Naval School of Music - Basic Musician Course, he reported to his first military band, the 2nd Marine Aircraft Wing Band, where he became a featured soloist. In 2009, he reported to his second military band, Marine Corps Band New Orleans, where he served as a conductor, and featured soloist. After returning and graduating from the Naval School of Music - Unit Leader Course, in 2013, he reported to his third military band, the Marine Corps Forces Pacific Band. With service in this band, he was a small ensembles leader, conductor, and featured soloist. In 2015, he was selected to become next Euphonium Instructor for the Naval School of Music. He was also selected to be the Head of Entry Level Academics, where he taught music theory and ear training, in addition to coaching chamber group performances. In 2019, he retired from the Marine Corps band program, and is currently continuing advanced music education to further his teaching career outside of Naval service. Throughout his military band career, he has received instruction from some of the world's best brass players, including Brian Bowman, Steven Mead, David Thornton, Patrick Sheridan, Jukka Myllys, Hiram Diaz, and others. He has traveled the world playing music, and is happy to say after all that time, he has learned there is not a better euphonium for him than an Adams!
---