Daniel Ridder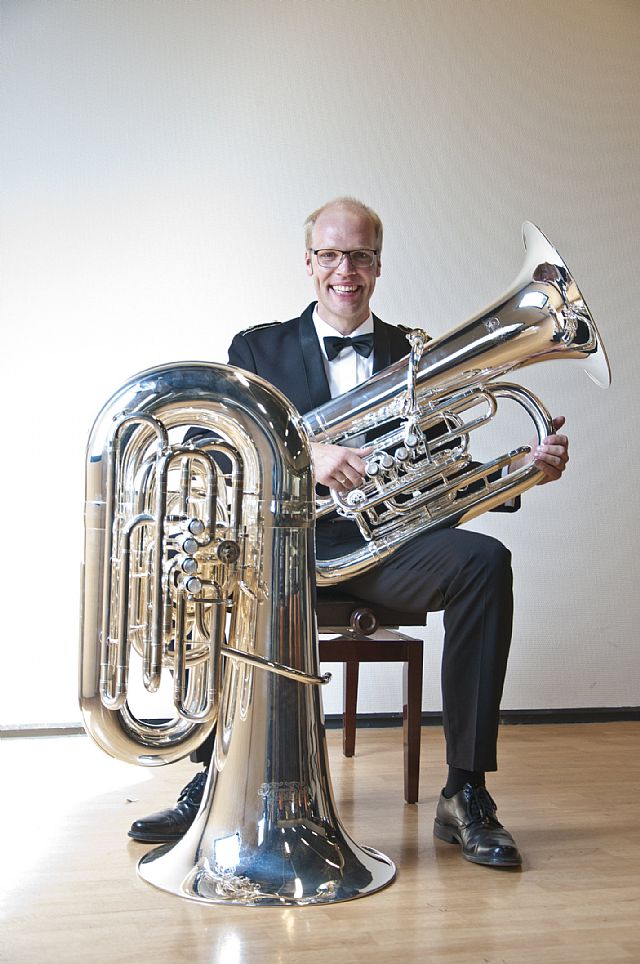 Daniel Ridder was born in 1982 in Olpe, North Rhine Westphalia- Germany. At the age of 15 he started playing the trombone and Euphonium, but after finishing school and beginning an apprenticeship as a joiner, he swapped trombone for tuba, on which he also received a professional training.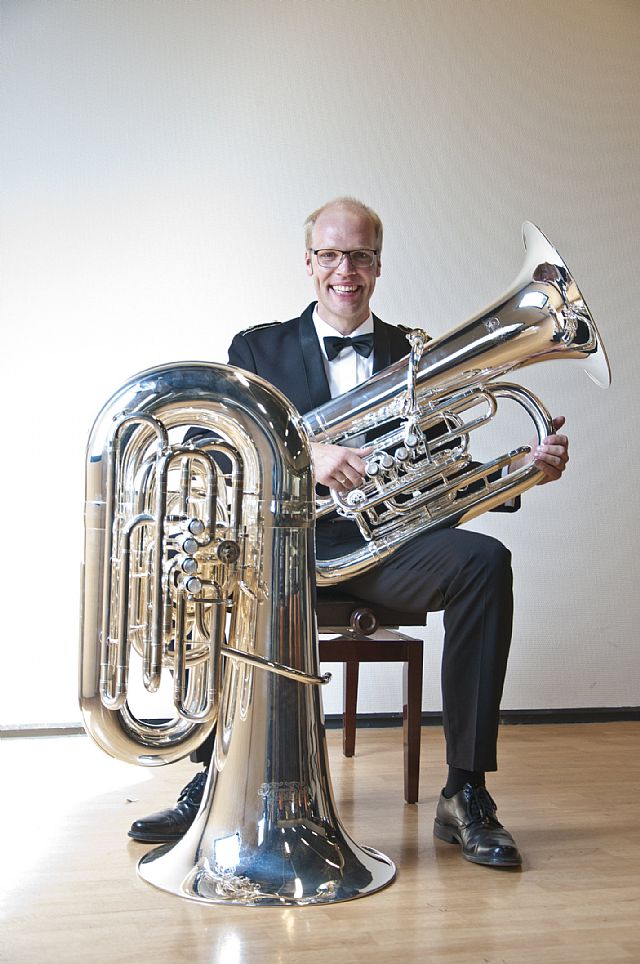 After his apprenticeship he entered military service, starting as a draftee in the Musikkorps der Bundeswehr (Concert Band of the German Army) in Siegburg. After being accepted as a member of the Ausbildungsmusikkorps der Bundeswehr (Training Band of the German Army) in Hilden, Ridder decided to become a professional tuba player and started studying tuba at the Robert Schumann Musikhochschule in Düsseldorf under Profs Hans Gelhar und Hans Nickel.
Since 2007 Daniel Ridder has been joining the Musikkorps der Bundeswehr in Siegburg again, since 2009 as principal tuba player and finally graduated with his diploma in 2009.
Aside from his army duties Daniel Ridder regularly plays with well-known bands and orchestras like the WDR (West German Broadcasting) Symphonic Orchestra in Cologne, the WDR Brass Band, the Duisburg Symphonic Orchestra, the South Westphalian Philharmonic Orchestra in Hilchenbach and the German Opera on Rhine Orchestra in Düsseldorf, Münster Opera/ Philharmonic Orchestra and Opera in Hagen. In addition he has made a name for himself with several Solo-CD-recordings, Master Classes and Solo-Concerts in Germany and abroad.
In the year 2014 Daniel Ridder received a scholarship from the Richard Wagner organization in Beyreuth. He visited the Richard Wagner Festival. This enormously widens his horizon and his musicality.
Concert tours to many countries accompanied him Brazil, Africa (Namibia), Russia, Ukraine, Netherlands, France, Spain, USA, Norway, Austria, Turkey and many more.
Apart from that Daniel Ridder is the conductor several Symphonic Wind Band´s in Germany and leads Brass Workshops all over the country.