Adams Symphonic Gen II Timpani
The impressive sound and quality of the Adams Symphonic GEN2 Series Timpani allow them to excel in a multitude of different playing situations. Whether performing in a symphony hall or a school auditorium, the outstanding sound and unmatched precision of the Symphonic Series will exceed your performance demands.
Improving on Adams previous generation Symphonic model, the GEN II features a chromed steel support ring and counter hoop, and extra strong struts to maximize the pitch and sustain. Effortless transport is provided by wide base legs for improved stability, smooth rolling casters, and a standard integrated third wheel. With the precision pitch adjustment afforded by the block pedal and fine tuner, and options of three different bowl types, Symphonic GEN II timpani give all players extraordinary control of their sound.
Specifications Symphonic GEN II
Kettle types: Hammered Cambered Copper – Hammered Copper – Polished Copper – Fiberglass
Kettle sizes: 32" – 29" – 26" – 23" – 20"
Pedal: Clutch Pedal mechanism
Heads: Remo Renaissance with aluminium insert ring, hazy film
Hoops: Chrome-plated counterhoops
Suspension ring: Single flange chrome-plated ring (freefloating kettle)
Base: Powder coated aluminium base with wider stance base legs and integrated third wheel
Swivel casters: Commercial-grade locking, double-wheel swivel casters
Struts: 6x powder coated extra strong aluminium struts
Including: Tuning gauge, fine-tuner, mute, tuning key
Options: Cover
Features
These are the main features of the Symphonic GEN II timpani.
Clutch Locking Mechanism
With this toe-release-pedal-system, also known as European style block pedal system, the position of the pedal is mechanically locked on the position you want. The design of the clutch mechanism makes pedal action extremely smooth and stable..
Unlike the Professional GEN II series 'Balanced Action Spring Mechanism', this type of block pedal system allows the fundamental pitch of the timpani head to be easily altered without effecting pedal performance. The design of the clutch mechanism makes pedal action extremely smooth and stable.
Fine Tuner
Symphonic GEN II Series timpani feature an easy to operate fine tuner located on the player's side.
Machine Hammering & Polishing
The in-house designed hammering and polishing machine eliminates the inconsistencies of handwork. The machine perfectly recreates the technique of experienced craftsmen in both, the hand hammering and hand polishing process.
Excellent Stability & Smooth Mobility
The commercial-grade locking, double-wheel swivel casters, wider stance base legs, and integrated third wheel provide excellent stability and smooth mobility. The wheels are also designed to eliminate any possibility of noise caused from vibration.
Adams Remo Renaissance Heads
Adams Remo Renaissance hazy timpani heads with aluminum insert ring boast a warm, dark, focused sound with full-range projection and stable pitch.

Adams timpani bowls. Second to none.
Adams takes the biggest lead over others with the in-house production of the timpani bowls. All bowls are press formed from a single sheet of supreme quality copper. The Adams deep-drawn method of production is far superior in tone and consistency to other common molding or spinning methods.
Seamless and free of any welds or soldering, the bowl is allowed to resonant freely and evenly. This forming method also ensures an even thickness throughout the entire bowl, resulting in the ultimate in both tonal quality and projection. It makes the Adams timpani bowls second to none.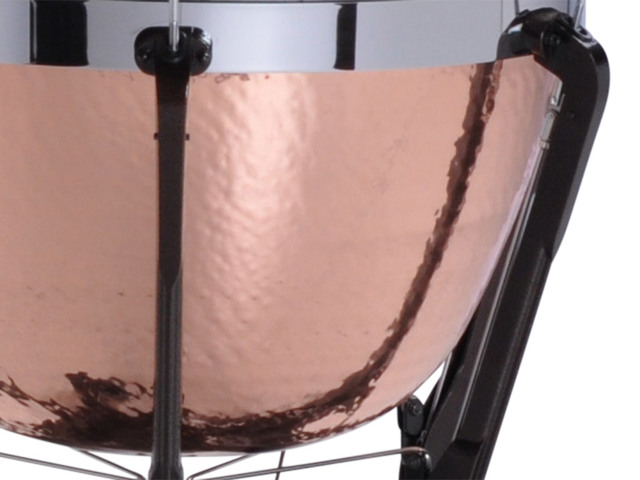 Hammered cambered copper bowl
This cambered bowl has a flat bottomed shape profile and is squarer than the parabolic bowl. The beautiful sound characteristics of our carefully chosen copper are perfectly reflected in this bowl. The quality of the tone is darker than other GEN II models, and more focused with a prominent fundamental.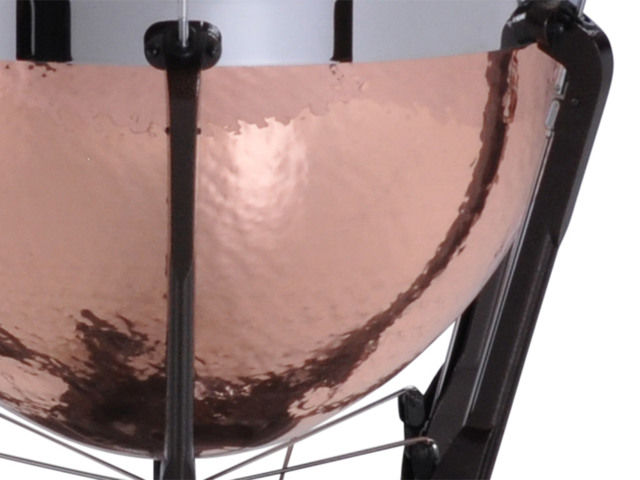 Hammered copper bowl
The hammered copper bowl has the best price-quality ratio. Compared to the Polished Copper you pay a little more, but you get a tone that is more focused and direct.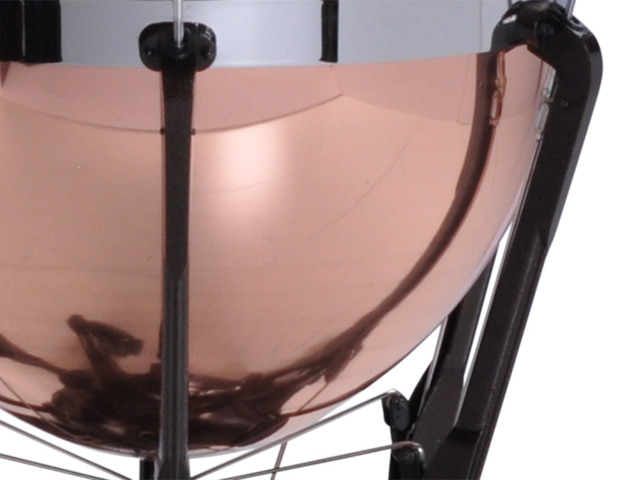 Polished copper bowl
Polished Copper timpani are the benchmark in sound and performance, due to their ability to be used in nearly any setting by amateurs and professionals alike.
Configurations Symphonic GEN II
Cambered Hammered Copper
20" - 2PASYIIDH20
23" - 2PASYIIDH23
26" - 2PASYIIDH26
29" - 2PASYIIDH29
32" - 2PASYIIDH32
Hammered Copper
20" - 2PASYIIKH20
23" - 2PASYIIKH23
26" - 2PASYIIKH26
29" - 2PASYIIKH29
32" - 2PASYIIKH32
Smooth Copper
20" - 2PASYIIKG20
23" - 2PASYIIKG23
26" - 2PASYIIKG26
29" - 2PASYIIKG29
32" - 2PASYIIKG32
German Set-up
Drums arranged from left to right: 20"-23"-26"-29"-32"
American Set-up
Drums arranged from left to right: 32"-29"-26"-23"-20"

More information about Adams Percussion
Adams delivers through an extensive network of dealers and distributors worlwide. Check out who to contact for further assistance in getting your new instrument.