Adams Concert Series Parsifal Bells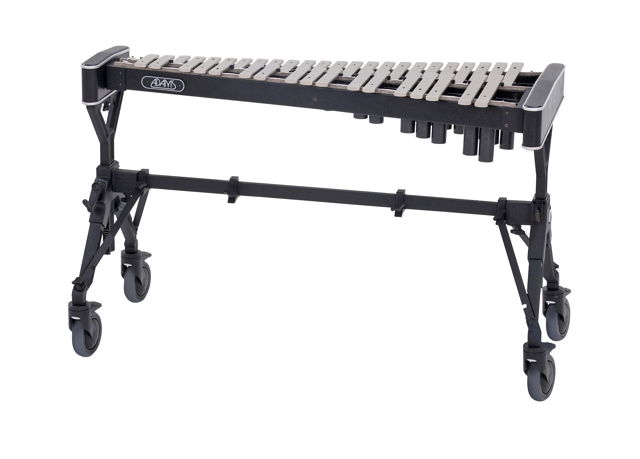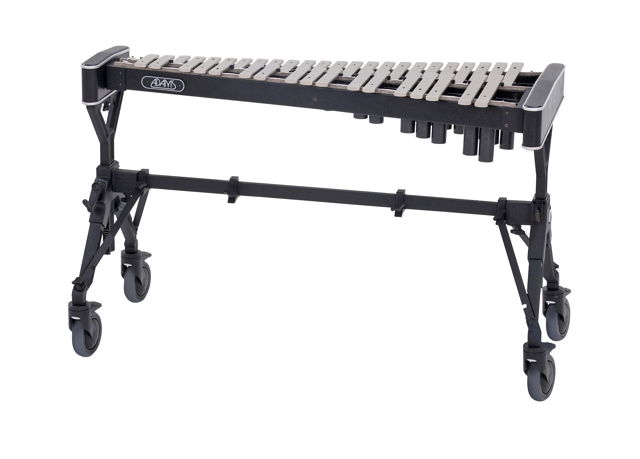 The Concert Series Glockenspiel shares many specifications with the Artist Model, including the same 3.3 octave range of 1.25" high grade steel Round Top Bars, key beds with open rail system, and Voyager Height Adjustment Mechanism. The Concert Series includes durable vinyl wrapped rails and powder coated steel resonators, available on both the Voyager and Endurance Field Frames.
Keyboard
Adams Concert Series Glockenspiels are made of high quality steel that have been custom formulated especially for Adams, offering the perfect combination of timbre, resonance, and tone.
Octave Range: 3.3 Octaves (C5 - E8)
Bar Width: 30.5 mm
Tuning: A = 442 Hz.
Frame
The open rail system of the Adams Concert Glockenspiel has vinyl wrapped rails and powder coated resonators for durability.
The Adams Concert Series Parsifal Bells are available with the Voyager and Endurance Field Frame. Both frames feature the patented Voyager height adjustment.
Voyager Frame
The Adams patented Voyager Frame System offers great durability and effortless adjustability to a wide range of playing heights. This feature is perfect for educational situations requiring use by many different size players. This same ultra smooth height adjustment system can also be found on the Endurance Field Frame.
Dimensions
Low end: 56 cm
High end: 50 cm
Height adjustable: 80 - 100 cm
Endurance Field Frame
The Endurance Field Frame is designed specifically for the demands of outdoor performance ensembles. The extra-large locking wheels and oversize frame easily navigate outdoor terrain. An accessory bar runs the full length of the frame, allowing you to build a multi-percussion setup with clamps and hardware mounts.