Adams Artist Series Parsifal Bells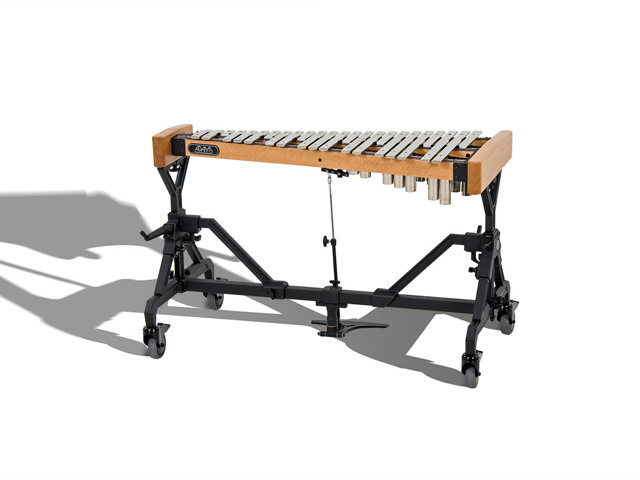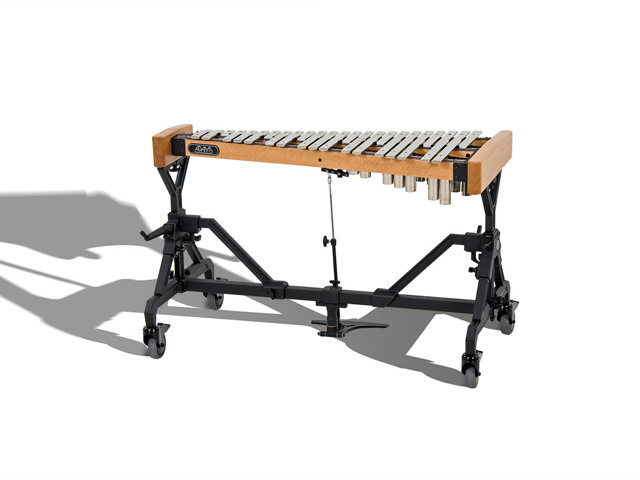 Adams has designed the Artist Series orchestra bells with the right timbre, resonance and tone that match the characteristics of the 1920's American sound which musicians around the world feel set the standard for quality and sound. Adams research and development has painstakingly matched the bar specifications of early 20th Century American "Round-Top Parsifal Bells" with modern design and materials.
Keyboard
Adams Artist Series Glockenspiels are made of high quality steel that have been custom formulated especially for Adams, offering the perfect combination of timbre, resonance, and tone.
Octave Range: 3.3 Octaves (C5 - E8)
Bar Width: 30.5 mm
Tuning: A = 442 Hz.
Frame
The open rail system of the Adams Artist Glockenspiel not only allows for the possibility of the foot operated damper system but also eliminates "case noise" that is normally produced by bells that are mounted in a box.

The Adams Artist Series Parsifal Bells are available with the Traveler and Endurance Field Frame. Both frames feature the patented Voyager height adjustment.

Traveler Frame
The Traveler Frame is strong, wellbalanced, and easily disassembles for transport. A low connection rod connects and cast shore supports additional strength for superb stability. Sleek, lockable swivel casters move even the largest instruments with ease.
Low end: 56 cm
High end: 50 cm
Height adjustable: 80 - 100 cm
Endurance Field Frame
The Endurance Field Frame is designed specifically for the demands of outdoor performance ensembles. The extra-large locking wheels and oversize frame easily navigate outdoor terrain. An accessory bar runs the full length of the frame, allowing you to build a multi-percussion setup with clamps and hardware mounts.
Low end: 70 cm
High end: 57 cm
Height adjustable: 88 - 107 cm
Reversible Damper System
The patent-pending reversible damper system allows the player to operate the pedal like a vibraphone (normal on / pedal down to release) or in a reverse position (pedal off / pedal down to dampen) depending on the musical necessity. Unique to this damper system is also the feature that the accidentals are still mounted in a normal stacked configuration, making the Adams glockenspiel the most playable and practical instrument available.